Bihar floods: Woman posing in Patna's flooded streets outrages internet
When thousands of people have lost their belongings and house and more than 30 people have lost their lives in Bihar floods, a student of fashion designing college went for a photo shoot in the flooded streets of Patna.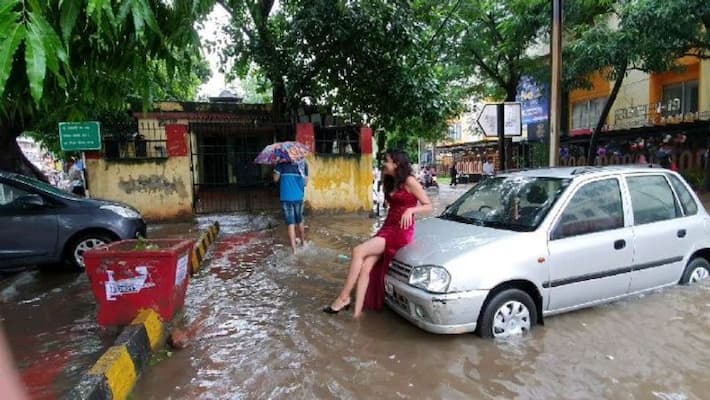 Patna: A girl posing in the flooded roads of Patna in Bihar for an Instagram post, when lakhs of people have lost their houses and belongings with death toll rising up to 29, is being criticised for romanticising the flood situation of the state.
The video and photographs were captioned as 'mermaid in disaster'. The girl is wearing half-slit red dress and heels.
The photographs taken by Saurabh Anuraj were criticised by the public.
Saurabh had written on his Instagram post, "It's not that easy. Come see what hard work it takes to send out a message. By sitting in the balcony, shooting videos and criticising others won't really help."
The model in the photos and videos is Aditi Singh, a student of National Institute of Fashion Technology (NIFT) in Patna.
One user wrote, "You Cannot Romanticise or Glorify a natural Calamity" and she was criticised for claiming cheap publicity.
Reacting to the negative comments, photographer Saurabh wrote: "No one ever has the wish to stand on gutter water and pose. Everyone has their own ways of sending out a message to the world."
Meanwhile, a video of Bihar's deputy chief minister Sushil Kumar Modi and his family being rescued by the NDRF officials also went viral. The region where Sushil Modi resides was inundated. 
Last Updated Sep 30, 2019, 7:32 PM IST