Bihar election 2020: LJP to fight alone but backs BJP; likely to announce candidates
An announcement is likely that the LJP, a key BJP ally, will not fight the Bihar elections with the BJP-led National Democratic Alliance this time; it is likely to field candidates against Nitish Kumar's JDU, sources said. However, the party is not likely to field its candidates against the BJP.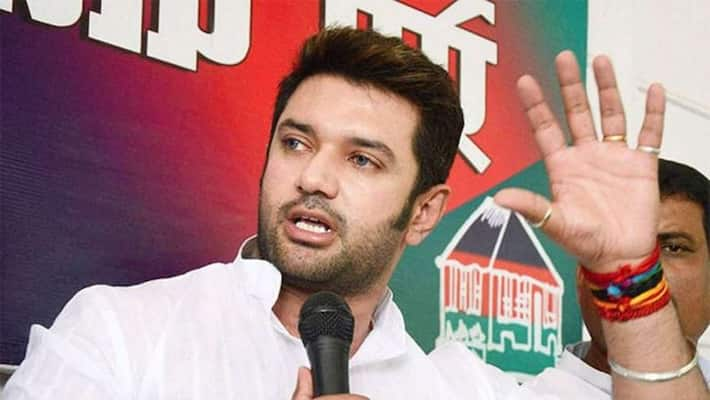 New Delhi/Patna: Chirag Paswan's Lok Janshakti Party (LJP) has called a meeting of its parliamentary board today at 3pm in Delhi and the party is likely to announce its candidates for the Bihar elections on Sunday (October 4).
It is almost certain that the Lok Janshakti Party will contest 143 seats outside the NDA alliance with the slogan "Modi se bair nahi, Nitish teri khair nahi," which roughly translates to "No enmity with Modi but won't spare [Bihar chief minister and JD(U) president] Nitish Kumar."
The meeting, which was to be held on Saturday, was postponed as Union Minister Ram Vilas Paswan, Chirag Paswan's father, had to be hospitalised. He underwent a heart surgery last night at a hospital in Delhi, Chirag Paswan said in a tweet this morning.
The postponement of the meeting will keep the uncertainty alive on LJP's plans, especially in view of the party's double-track posture where it has gunned for Bihar CM Nitish Kumar while swearing by PM Narendra Modi and BJP. The duality was again on display with Chirag tweeting an old photograph of him with the PM while seeking the blessings of people for his "Bihar First, Bihari First" plank.
JD(U), which had agreed to a 50:50 ratio, is set to demand for more seats in the event of Chirag deciding to go at it alone. It also expects BJP to leave seats for the 5 sitting MLAs who have crossed over from RJD. BJP may have trouble agreeing to a new demand because it means paring down its own share.
It also expects Nitish to reciprocate its gesture of leaving out 5 of its sitting MPs at the time of 2019 Lok Sabha elections when it allotted 17 seats to JD(U).
In the 2015 Assembly election, fighting on 42 seats, the LJP got only 4.83% of total vote share and won only two seats. Its best performance was 29 seats in 2005. "When we contest 143 seats, our vote share will naturally go up. We won't be a 5% party any more," a LJP leader said.
Last Updated Oct 4, 2020, 2:04 PM IST