Big fat wedding: Tax evasion complaint against Karnataka minister Sriramulu
As Karnataka health Minister Sriramulu is gearing up for 9-day-long wedding celebrations of his daughter in Bengaluru, an RTI activist has filed a complaint with the Income Tax department regarding tax evasion by Sriramulu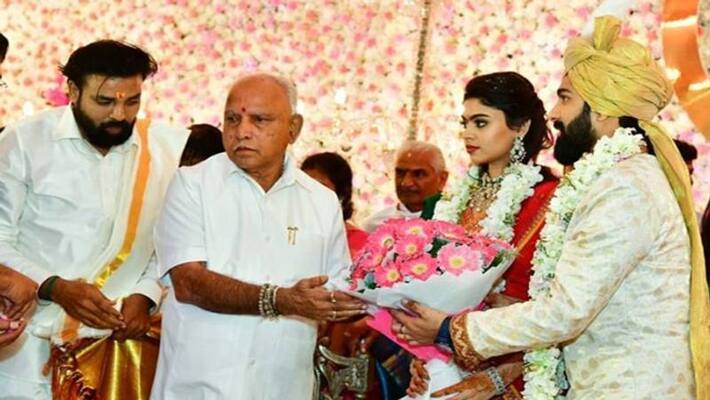 Bengaluru: Big, fat Indian wedding, spanning over nine days, has been organised by BJP leader and Karnataka health minister, who is now mired into fresh controversy with a tax evasion complaint that has been filed against him.
"
T Narasimha Murthy, an independent RTI activist, has filed this complaint with the Directorate General of Income Tax (Investigation) and has stated that the minister has spent lakhs of rupees on wedding invites itself and in Ballari alone, he has invited one lakh people for the wedding.
"The Income Tax department must question him on the wedding and find out if the expenditure is over Rs 2.5 lakh. Sriramulu comes from an ordinary family. How is he able to organise such a lavish wedding ceremony of his daughter?" questioned Narasimha Murthy.
The nine-day-long wedding starts from today and Central leaders including PM Narendra Modi, Amit Shan and other leaders have been invited.
Last Updated Mar 5, 2020, 12:12 PM IST