Bhoomi Pujan: Here's why Babri case litigant couldn't gift Ramacharitmanas book to PM Modi
Iqbal Ansari, one of the main litigants in Babri Masjid-Ram Janmabhoomi case, after the Bhoomi Pujan, wanted to present a copy of 'Ramacharitmanas' to PM Modi. However, due to COVID-19 infection, he exchanged greetings from a distance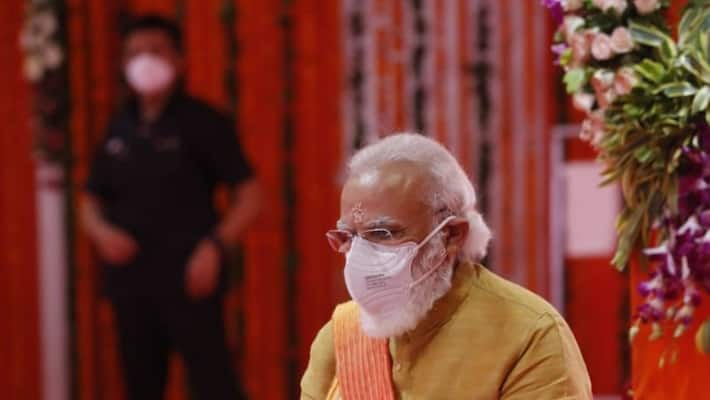 Ayodhya: When the entire nation was witnessing the historic moment of Bhoomi Pujan (groundbreaking ceremony) for the Ram Temple in Ayodhya on Wednesday (August 5), the main litigant in the Babri Masjid-Ram Janmabhoomi  case wanted to send a message to Prime Minister Narendra Modi and the country that Muslims respected the Supreme Court verdict.
He wanted to present a copy of 'Ramacharitmanas' as a symbol of peace from Muslims and respect the Hindu sentiments.
As per reports, Iqbal Ansari, one of the main litigants, not only justified his participation in the Bhoomi Pujan but told, due to COVID-19 infection, PM Modi does not accept gifts and hence he did not touch the 'Ramacharitmanas' that he wanted to give, instead the general secretary of Ram Mandir Trust, Champat Rai, accepted the book on his behalf.
Ansari's father Hashim Ansari spent his entire life fighting for the Babri Mosque and later Iqbal took over after his death in 2016 but always maintained that he only wants a legal battle to decide and post the verdict he has wholeheartedly accepted the judgment and was happy to be part of the Bhoomi Pujan.
"I went to Ram Janmabhoomi to send out a message that Muslims are not against the Ram temple," Iqbal was quoted as saying in the interview.
The litigant clearly stated that as per the Supreme Court verdict which clearly states that Muslims did not demolish a temple to build the mosque and said, "our Hindu brothers are with us and we are with them in their moment of joy."
 
Last Updated Aug 6, 2020, 10:52 AM IST