Bengaluru Violence: Why did DJ Halli corporator make 15 WhatsApp calls to accused SDPI member?
As the investigation in the Bengaluru violence case progresses, a startling revelation was stumbled upon by CCB courtesy Arun Kumar, former mayor Sampath Raj's PA from whose phone Raj is said to have made 15 WhatsApp calls to Muzamil Pasha the SDPI member and key accused in the case.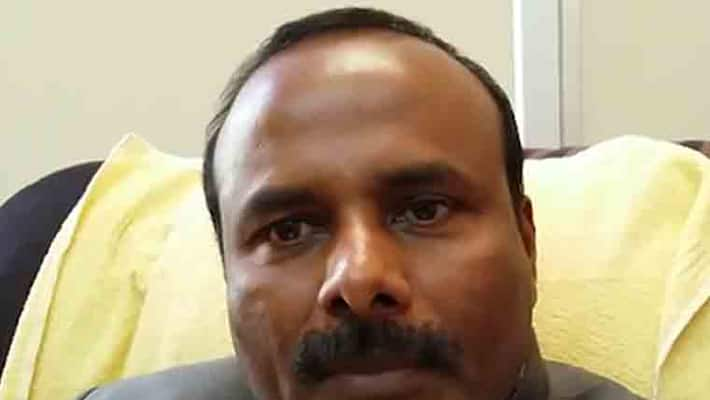 The Central Crime Branch investigating the deadly Bengaluru violence case is said to have come across a major revelation about former mayor R Sampath.
As per a report, the former mayor and present DJ Halli corporator is said to have made 15 WhatsApp calls to the SDPI a key accused arrested in the August 11 violence.
It is reported that Arun Kumar, the former mayor's PA has made these claims before the sleuths.
Also read:  Coronavirus: WHO chief Tedros Adhanom Ghebreyesus hopes COVID-19 will end in two years
On Friday, the Central Crime Branch's (CCB's) Special Investigating Team (SIT) probing the DJ Halli arson and rioting case, raised suspicion about former Mayor Sampath Raj's involvement in instigating the riot, using his personal assistant Arun Kumar's mobile phone, police sources said.
The former mayor Sampath Raj, who is the corporator of DJ Halli, had made at least 15 Whatsapp calls from his PA's phone to Socialist Democratic Party of India member and the prime accused in the case, sources added.
Also read:  Coronavirus: Spike of 69,878 cases in 24 hours; India's tally mounts to 29,75,702
This apart, AR Zakir, the Pulakeshinagar ward cord corporator also made calls and received calls from accused Pasha at 1:30 am on August 12.
The probing agency also reached Kaval Byrasndra godown near the bus stop to study the scene as Pasha and others had gathered here just before heading towards MLA Akhanda Srinivas Murthy's house.
Last Updated Aug 22, 2020, 10:48 AM IST