Bengaluru violence: Muslim men form human chain to protect temple; video goes viral
Setting an example on how to respect the sentiments of others, a group of Muslims was seen forming an human chain to protect a temple during the Bengaluru riots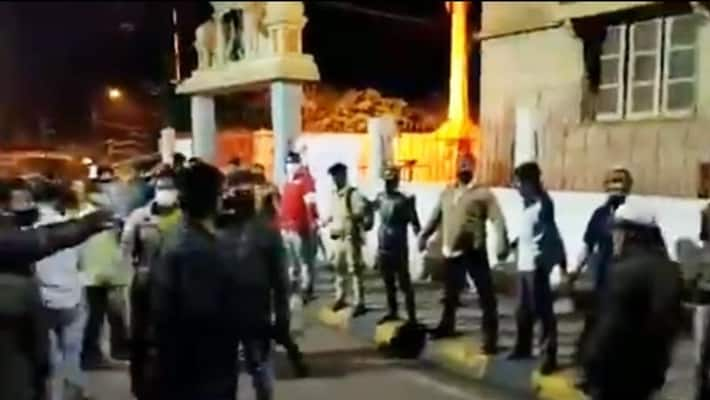 Bengaluru: At a time when the whole of Bengaluru east was tense due to a mob violence on Tuesday evening (August 11) following a derogatory post on Prophet Muhammad by Congress MLA Akhanda Srinivas Murthy's nephew P Naveen, a few members from the Muslim community guarded a Hindu temple.
A 19-second video shows a group of Muslim men asking the community members not to damage the temple and formed a human chain. This act is winning hearts on the micro-blogging website Twitter.
The temple is said to be in Kaval Byrasandra in Pulakeshinagar area. The youths who protected the temple from the mob, said that they do not like any violence and they respect the temple.
The youths said they will not allow anyone to damage the temple and its protection is their responsibility. They said their only concern is action against the Congress MLA's nephew who allegedly has hate for the community.
 
Last Updated Aug 12, 2020, 4:40 PM IST