Bengaluru violence: Congress MLA's nephew admits posting derogatory comments on Facebook
Naveen, the nephew of MLA Akhanda Srinivas Murthy, who posted derogatory comments on Prophet Muhammad, admitted about him being the main cause for violence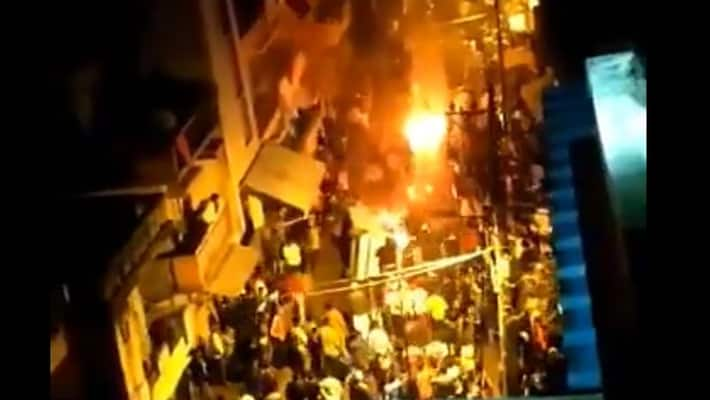 Bengaluru: P Naveen, the nephew of Congress MLA Akhanda Srinivas Murthy, who posted derogatory remarks against Prophet Muhammad, admitted it was he who posted them after police placed evidence of his Facebook account and the post.
Naveen had initially claimed his Facebook account was hacked and his phone was lost but after his post led to three deaths in Bengaluru east riots on Tuesday evening (August 11), he reportedly admitted and told he did not expect his venomous thoughts and comments will rip the peace apart of Bengaluru and hurt a community.
A mob vandalised the MLA's house and also a police station. Many including police personnel were injured in riots.
Also watch: Bengaluru violence: 80 accused persons shifted to Ballari jail
As per information, Naveen posted the comments on social media. Soon after, matter became tense as hundreds gathered near a police station to lodge a complaint. Seeing this, he deleted the post. But by then the damage was already done.
In the press conference by the Congress two days ago, Karnataka Congress president DK Shivakumar had termed Naveen as a BJP sympathiser and also accused the police of dilly-dallying to take the complaint.
Later, even Congress MLA Zameer Ahmed Khan said had police booked a case and taken action on time, the incident could have been averted.
Last Updated Aug 14, 2020, 11:17 AM IST