Bengaluru riots: Congress corporator's husband named in FIR, arrested
In a twist to Bengaluru riots that left three dead and several properties damaged including a police station and MLA's house following a controversial post on Prophet Muhammad by a Congress MLA's nephew, a Congress corporator's husband has been arrested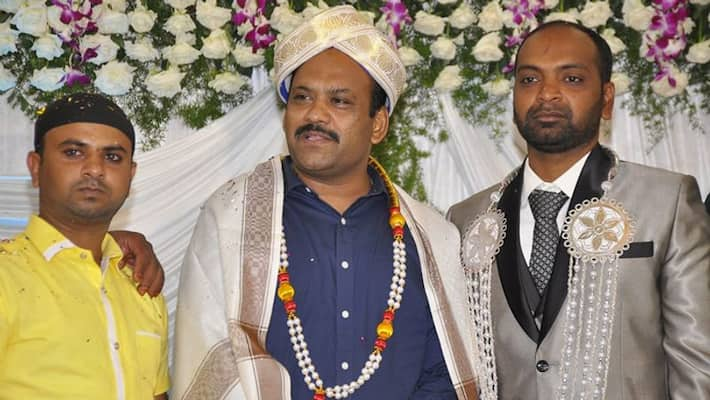 Bengaluru: Kaleem Pasha, a close aide of a former minister from Sarvajnanagar Assembly segment bordering Pulakeshinagar was named as the seventh accused in the FIR and arrested by the Bengaluru Central Crime Branch (CCB) in connection with the Bengaluru riots.
Pasha is the husband of corporator Irshad Begum of Nagawara ward. However, it is Pasha who operates everything in the name of his wife, a two-time BBMP corporator.
As per a report, when the Bengaluru east division police went to Pasha's house to arrest him, he was not there and police believed he was absconding. However, raids by CCB police on Thursday night (August 13) led to his arrest.
Pasha was the first to reach the police station and also gave a speech inciting violence and when the situation went out of control, he fled from the scene.
On Tuesday evening (August 11), a mob destroyed the peace of Pulakeshinagar after a controversial post on Prophet Muhammad, by a Congress MLA's nephew.
Also read: Bengaluru violence: Congress MLA's nephew admits posting derogatory comments on Facebook
The violence left three dead and several properties were damaged including MLA Akhanda Srinivas Murthy's house.
The police initially arrested five including Muzamil Pasha an alleged SDPI leader for instigation and named six in the complaint by DJ Halli police that also includes a mob of over 200.
Following the violence, section 144 was imposed, and in the early morning on Wednesday, about 150 people were arrested for arson.
Adding Pasha's name in the FIR and his arrest is the latest development to Bengaluru's violence case.
Meanwhile, the Congress has formed a fact-finding committee to look into the incident and also condemned the riots.
Last Updated Aug 14, 2020, 11:30 AM IST