Bengaluru: Miscreants target Church Street shops, paint 'Free Kashmir', anti-CAA, NRC slogans on shutters
The shopkeepers, commercial establishments' owners and residents of Church Street in Bengaluru woke up to a rude shock. Doors and shutters were painted with 'Free Kashmir', anti-CAA and NRC slogans. The association of Church Street establishments says business will be affected.

Bengaluru: After 'Free Kashmir' posters in Mysuru campus during students agitation, now miscreants have painted few shutters of shops lining the Church Street in Bengaluru, Karnataka.
The shutters also have anti-CAA and NRC slogans scribbled with spray paints. Following the incident, the president of Church Street Occupants' Association, Deepak Batavia, said the business area should not be politicised as it will have an impact on shopkeepers' investments and business.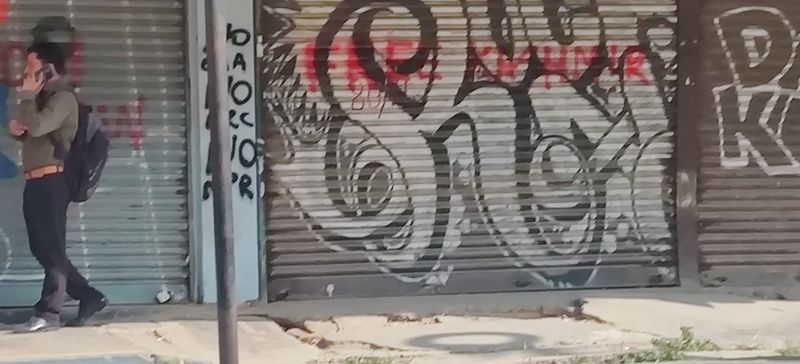 "We have been living and doing our business peacefully and we do not want any hostile atmosphere here. The local police will be apprised of the matter," added Batavia.
The BJP has been pointing fingers at anti-BJP supporters, who were opposing Triple Talaq Bill, abrogation of Article 370 in Jammu and Kashmir and now CAA and NRC.
"We do not want to name any individual or an organisation. This trend started in Mysuru in Karnataka and has spread to Bengaluru before it spreads to other parts, the police have to act," said S Prakash, BJP spokesperson.
The Cubbon Park Police sources said that the incident has come to their notice, and that they would take up the case and investigate.
 
Last Updated Jan 14, 2020, 2:53 PM IST