Bengaluru lockdown: Karnataka government to run 800 KSRTC buses on July 13, 14
According to the government, Bengaluru city and Bengaluru rural will be under total lockdown for a week starting from 8 pm on July 14 till 5 am on July 22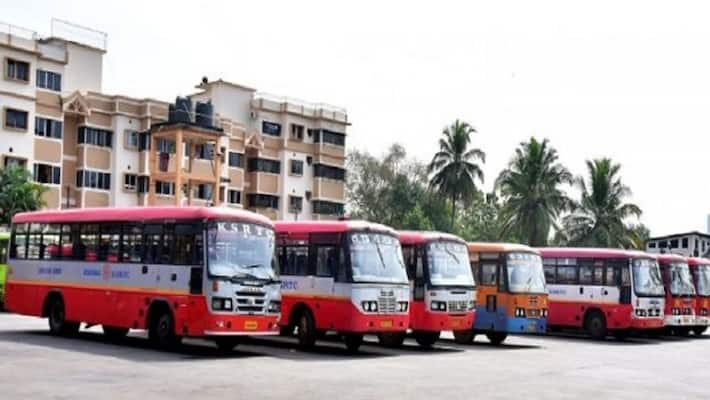 Bengaluru: In view of the one-week lockdown announced in Bengaluru, the Karnataka State Road Transport Corporation (KSRTC) announced 800 buses to various destinations on Monday (June 13) and Tuesday (June 14).
"Today and tomorrow, 800 buses are deploying to cater the travelling public. Today, 231 buses booked for advance reservation. Maintaining social distance, thermal check made mandatory for passengers," a KSRTC release read. As of 10 am on Monday, 249 buses have operated from Bengaluru to various destinations ferrying 6,641 passengers.
"It is requested to the traveling public, please don't panic, we have planned for sufficient number of buses for today and tomorrow," an official said.
Public transport such as BMTC, KSRTC buses, autos, Ola and Uber cabs will not be allowed to function during the lockdown.
Hospitals, groceries, fruit, vegetable and grocery shops will remain open and the medical and post-graduate exams scheduled will be held, as per the state government's release.
However, hotels, restaurants will not be allowed to open.
The government is yet to issue complete lockdown guidelines on Monday (July 13) after discussions with the experts.
The experts have warned the government that Bengaluru might turn into Delhi if lockdown is not observed. The state government decided to announce the lockdown after meeting with experts.
Last Updated Jul 13, 2020, 2:15 PM IST