Bengal bypoll results: 'Anything can be done with EVMs', says BJP leader
National secretary and Bengal leader Rahul Sinha said the state machinery openly helped the ruling TMC and that they will report this to the Election Commission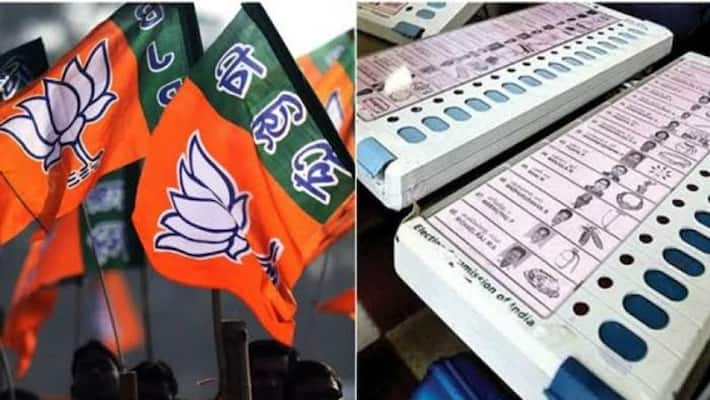 New Delhi: The BJP suspected foul play after it lost all three seats in the bypolls held in West Bengal.
 
The BJP, which registered a massive upswing from two Lok Sabha seats in 2014 to 18 seats in 2019 with around 40% vote share, the bypoll results on Thursday (November 28) came as a shock. The party lost all three Assembly constituencies Kaliaganj, Kharagpur and Karimpur in three parts of the state.
 
One of these seats, Kharagpur, was vacated by state party president Dilip Ghosh when he was elected as a member of the parliament from the same constituency. But not only did the BJP failed to defend it but lost by a margin of over 20,000 votes.
The senior leadership in West Bengal BJP unit seems to be divided over the reasons for the party's loss in the bypolls.
Senior leader and party's in-charge for West Bengal Kailash Vijayvargiya blamed the ruling TMC and alleged that the party rigged the elections using state machinery.
"If voting was conducted in a proper and unbiased manner then the BJP would have won. But here in Bengal there was capturing of polling booths. The Election Commission had also said that there will be Central forces on the ground but that did not happen at the booth level," Vijayvargiya alleged. He, however, added that the bypolls results were not a precursor to state assembly polls due in 2021.
"Mamata's true colour and face will come out after her mask is removed by the people itself," Vijayvargiya said.
Secretary and Bengal BJP leader Rahul Sinha said that the state machinery openly helped the ruling TMC and that they will report this to the Election Commission.
Sinha told reporters, "Though the Election Commission monitors all the elections but the execution of bypolls is being done by the state. TMC can do anything to win the elections."
He even raised doubts about the EVMs. He said, "Anything can be done with the EVMs. You can't deny foul play of the ruling party in the counting."
From Kaliaganj seat, TMC candidate Tapan Deb Sinha won against the BJP's Kamal Chandra Sarkar with a 2,414-vote margin, whereas from Karimpur TMC candidate Bimlendu Sinha Roy humbled his nearest rival, state BJP Vice President Jay Prakash Majumder by over 24,000 votes. TMC's Pradip Sarkar wrested Kharagpur Sadar seat from the BJP as he defeated Premchandra Jha of the saffron party by a comfortable margin of 20,788 votes.
Last Updated Nov 30, 2019, 11:30 AM IST