Bannerghatta's eco-sensitive zone to shrink: Activists see red as Karnataka government gets green signal
A gazette notification issued approved the Yediyurappa-led government's request to reduce the eco-sensitive zone by 100 sq km.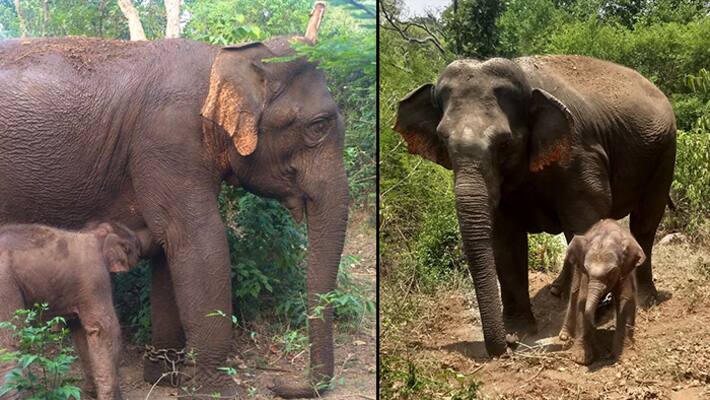 Bengaluru: Amid the raging anger over reduction of city's lung space and years of efforts by the civil society to save the Bannerghatta National Park, an order has been passed to reduce the eco-sensitive zone.  
A gazette notification was issued on Thursday which allows the reduction of the eco-sensitive zone by 100 sq km.
Karnataka chief minister BS Yediyurappa has asked the union environment minister Prakash Javadekar that the buffer zone of Bannerghatta National Park be reduced stating that development activities are being hampered.
The letter dated February 1, written by the chief minister of Karnataka on the same stated the National Park will be reduced by a whopping 100 square km.
The Bannerghatta National Park has a buffer zone of 269 sq km, which the BJP-led Karnataka government wants to reduce to just 169 sq km and extend the eco-sensitive zone to a maximum of 4.5 km from 100m around the boundary.
Slamming the ruling government, Karnataka Congress leader Dinesh Gundu Rao had said this new plan is set in place to benefit mining companies and those in the real estate. He also questioned how the reduction in the buffer zone of Bannerghatta National Park in Bengaluru will help in development? "In fact, earlier, BJP MPs had opposed this move when it was proposed by the then government. Now, we too will surely oppose it. We need to preserve the environment," he added.
Also read: Forest department in thief's hands: Karnataka govt to reduce Bannerghatta's eco-sensitive zone in Bengaluru
Meanwhile, demanding the state government to reconsider its decision related to the notification of eco-sensitive Zone (ESZ) around Bannerghatta National Park, Bengaluru Rajya Sabha MP Rajeev Chandrasekhar on Wednesday wrote to CM BS Yediyurappa and urged him to reconsider the government's decision to reduce the ESZ area around BNP.
We spoke to environmentalist Suresh Kumar, who said, "We have tried our best to alert and reach out to as many people so that our eco-sensitive zone can be preserved. But this is unfortunate as it is a big loss for wildlife and people because this will only worsen the situation as we will face acute shortage of water and even lesser rainfall. I'm surprised that the concerned officials haven't taken any action in this regard and are just serving our beautiful future on a platter to some people with vested interests.
Earlier, when governments under Siddaramaiah and HD Kumaraswamy proposed a similar reduction, BJP MPs PC Mohan and MP Tejasvi Surya opposed the proposal. They insisted that the full area of 268.96 km be retained as an eco-sensitive zone (ESZ).
Last Updated Mar 12, 2020, 6:08 PM IST