Bangladeshi child found starving during lockdown in West Bengal, rescued by police
A Bangladeshi child who was working at a tea shop in West Bengal for over a year has been starving since the lockdown was imposed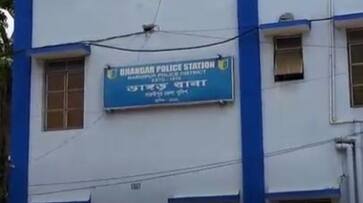 Kolkata: A child without documents was found starving in West Bengal. The boy who came to India by train from Bangladesh was an illegal citizen living in the city. However, the child didn't understand the complications of having no documents such as visa or passport.
The child, when found, was starving as the lockdown had shut down the teashop he worked in. Police on Thursday rescued the Bangladeshi child with the help of a local man from Bhangar area in West Bengal's South 24 Parganas district.
Reportedly, the child hails from Chittagong in Bangladesh and he ran away from home after his parents reprimanded him. The child crossed the border and came to West Bengal by train from Bangladesh. He found a job in a tea shop near the Sealdah Railway Station in Kolkata and has been working there for over a year.
The lockdown made his life miserable as he could not find one square meal. The tea shop shut since the lockdown was imposed and as a result, the child lost his job. The shop owner allegedly left him alone in Kolkata. Desperate out of hunger, the child began to wander around in search of food.
The boy reached Chandipur area of Bhangar in South 24 Parganas district and out of hunger, the child mistakenly called a local woman his mother. He wrapped his arms around the woman's neck and started crying for food. The woman narrated the story to a local villager named Hashem Ali Vaidya. Hashem took custody of the child. He not only took the child to his home and arranged for him to eat and drink, but also gave him new clothes.
 
The child later told Hashem that his house was in Akbar Shah Police Station area of Chittagong district in Bangladesh. Hashem Ali contacted the police station. However, police officials there allegedly did not take the matter seriously. However, after contacting Bangladesh child helpline, he got a positive response. Upon their advice, Hashem informed the Child Welfare Department of South 24 Parganas District.
This paved the way for the child to return home. The police, on Thursday, took the child to Bhangar Police Station. The child's parents also spoke to him on a video call. According to the West Bengal Child Welfare Department, the child will be kept in a child retention centre for a few days and then the process of sending him back home through the Bangladesh Embassy will start.  
Last Updated May 1, 2020, 6:12 PM IST