Ayyappa devotees set for 'makaravilakku' at Sabarimala temple
Thousands of devotees are expected to throng the hill shrine Sabarimala and its premises to witness the auspicious 'makaravilakku', the ritualistic 'deeparadhana' (aarthi) held at Ponnambalamedu, the hill facing the shrine, as part of the annual festivities in Kerala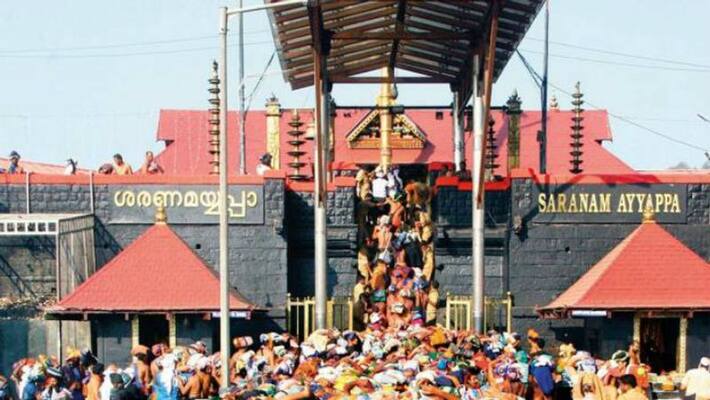 Pathanamthitta: Ayyappa devotees from all around the world are eagerly waiting for the auspicious occasion of 'makaravilakku'. Security has been tightened in Kerala's Sabarimala.
The authorities have deployed more police personnel, NDRF and Rapid Response Force in view of the continuing rush in the temple. It is also reported that 1,400 police personnel, including 15 DySPs and 36 circle inspectors are on duty at the Sannidhanam.
A 70-member bomb squad and a 20-member telecommunication wing are also on alert at the shrine complex.
Makaravilakku:
Thousands of devotees are expected to throng the hill shrine and its premises to witness the auspicious 'makaravilakku', the ritualistic 'deeparadhana' (aarthi) held at Ponnambalamedu, the hill facing the shrine, as part of the annual festivities.
The lighting of the flame by the Kerala government, with the support of the Travancore Devaswom Board and the forest department, at Ponnamabalamedu, is a continuation of the practice followed by tribal families who live near the hilltop.
Devotees would occupy different points in and around Sabarimala, hours before the ceremony, to get a glimpse of the 'makaravilakku'.
Last Updated Jan 14, 2020, 5:20 PM IST