Attempt to murder Congress MLA Byrathi Suresh reported in Bengaluru
A man tried to stab MLA Byrathi Suresh, a close aide of former chief minister of Karnataka, Siddaramaiah. The reason for the attack is not known yet.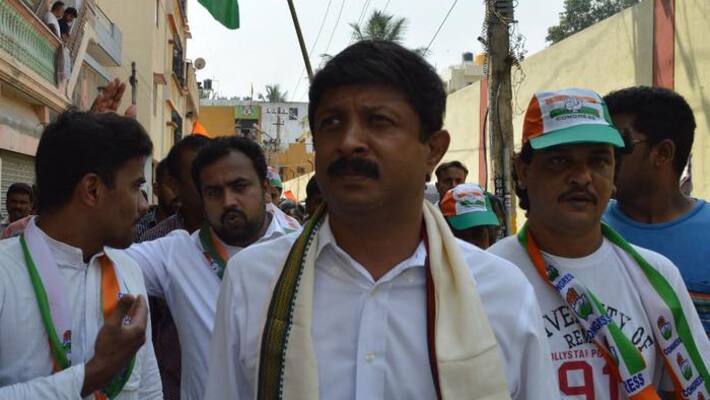 Bengaluru: An attempt to murder Congress MLA from Hebbal Byrathi Suresh, former Karnataka CM Siddaramaiah's close aide, was reported in Bengaluru today (October 18).
A man tried to stab Suresh with a knife, when the MLA's gunman averted the attack and managed to save Suresh.
The person who attacked Byrathi has been identified as Shivu, a resident of Byrathi village. Reports claim that Shivu, who works as a carpenter is said to be an acquaintance of Byrathi Suresh. However, the reason for the attack is not known yet.
Reacting to the same, DCP North East, Bheemashankar S Guled, said, "A case of attempt to murder has been registered in Kothanur Police Station. One person tried to assault MLA of Hebbal, Suresh Byrathi. But no injury has been reported. The person who tried to assault him has been arrested. The MLA is safe and has not suffered any injury."
The incident occurred when Suresh was exiting his house.
Kothanur Police have booked a case in this regard and are investigating the issue.
Speaking to Suvarna News, Byrathi Suresh said, "The attack was not politically motivated. A person named Shivu had attacked me. He wanted to stab me, but I escaped the attack. I do not suspect anyone in this regard. I don't know why he tried to attack me."
It is said that Shivu had been spotted near Byrathi Suresh's house in the last few days.
Last Updated Oct 18, 2019, 5:39 PM IST