At Ambedkar Jayanti rally, Mayawati targets Modi, SP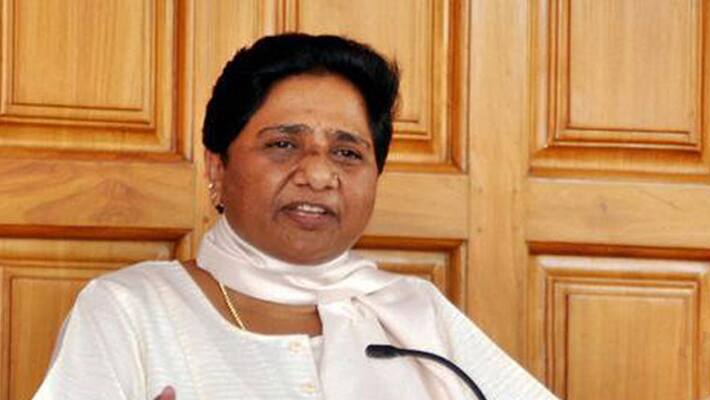 Setting the tune for poll season in Uttar Pradesh, Bahujan Samaj Party (BSP) leader Mayawati made scathing attack on the Prime Minister Narendra Modi at a public meeting marking the 125th birth anniversary of Dr. BR Ambedkar in Lucknow.
Mayawati slammed the Modi government for "failing" to get back black money from abroad as he had promised during Lok Sabha elections.
"I have noticed that BJP's base is shrinking across the country," she claimed.
The BSP leader criticised Modi's foreign visits accusing him of "misusing people's money" on these trips.
Regarding education policy Mayawati accused the BJP of trying to implement "RSS agenda" in higher education institutions.
Poking at Modi's developmental policies, she said bullet trains will not help the poor instead money should be spent on social schemes like MNREGS.
On the issue of chanting of "Bharat mata ki jai", Mayawati said it was not mandatory and there were other ways to show patriotism.
"We in BSP say Jai Bheem and Jai Bharat. Some say Jai Hind. It's not necessary to chant Bharat Mata Ki Jai, for which BJP is making a big hue and cry," she said.
Targeting the UP Chief Minister Akhilesh Yadav, Mayawati said the leader is focussing more on organising lavish fairs in Saifai (Etawah), playing cricket matches and making unnecessary foreign tours.
Polls in UP are going to be held early next year and such acrimonious speeches are more likely. Recently the BJP appointed a new state chief from the OBC community, which might help them to consolidate their votes among the weaker sections of the society.
Last Updated Mar 31, 2018, 6:39 PM IST