Assam smugglers use new technique to transport cattle to Bangladesh; 34 arrested
Assam Police arrested 34 persons involved in cattle smuggling from different parts and rescued 247 animals on Wednesday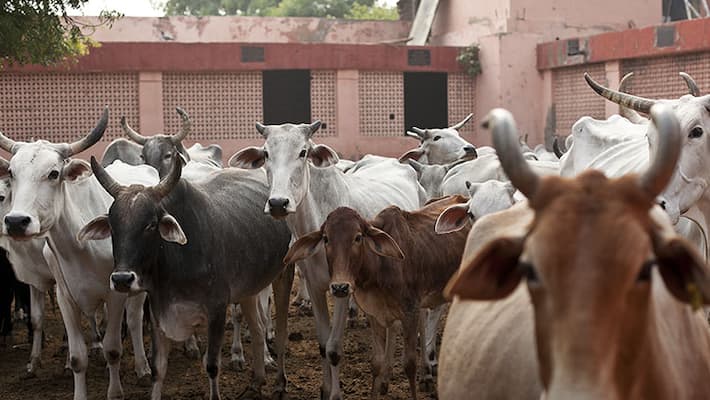 Guwahati: As Bakrid, the festival of animal sacrifice, is fast approaching, illegal transportation of cattle is being done in Assam.
Based on inputs, Assam Police seized 10 trucks and found out about 237 cattle being illegally transported, reportedly for butchering. Police arrested 34 persons that took place in different parts near the borders of the state.
According to reports, the trucks were checked and seized accordingly at Hawajan, Gohpur and Helem areas, and later four more trucks were seized at Jinjia area.
The trucks filled with animals were heading towards Nagaon, Morigaon and from there, smuggled towards Bangladesh, according to reports.
According to information, at another place, South Salmara Mankachar district police seized 10 cattle and arrested four persons. Interestingly the same smugglers revealed their new technique of smuggling which involves using river currents.
"The cattle are tied to a banana trunk on both sides and set afloat the river Brahmaputra. The river currents take them to the destination. Meanwhile, another person will be following and giving details over the phone across the border," said a source.
Last Updated Jul 16, 2020, 6:39 PM IST