Arnab Goswami granted protection for three weeks; SC refuses to transfer cases to CBI
The Supreme Court Tuesday refused to transfer from the Maharashtra Police to the CBI, the investigation against Republic TV editor-in-chief Arnab Goswami on FIRs filed against him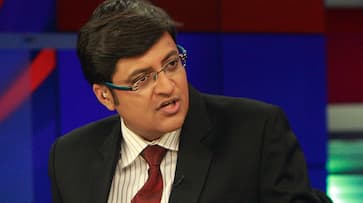 New Delhi: The Supreme Court on Tuesday refused to transfer to CBI the criminal cases lodged against Republic TV editor-in-chief Arnab Goswami for alleged defamatory news in a show telecast on April 21 in connection with the Palghar mob-lynching case.
Observing that journalistic freedom lies at the core of freedom of speech and expression, the top court quashed all other FIRs except the initial one, which was registered at Nagpur and subsequently transferred it to Mumbai for joint investigation with the complaint of the journalist regarding the alleged assault on him.
A bench of Justices DY Chandrachud and MR Shah Goswami asked Arnab Goswami to seek quashing of FIRs before a competent court and protected him from coercive action for the next 3 weeks.
At least 16 complaints had been filed against Arnab Goswami in the states of Maharashtra, Madhya Pradesh, Telangana, Rajasthan and Chhattisgarh. Proceedings on all other FIRs in various states shall remain stayed.
Goswami is facing the ire of the Congress after his verbal attack on Sonia Gandhi, questioning her "silence" over the Palghar mob lynching incident, in his programme on the Republic Bharat news channel.
Last Updated May 19, 2020, 2:50 PM IST