Andhra Pradesh women try entering Sabarimala, stopped by police
At least ten women of 10-50 age group tried trekking to Sabarimala shrine on November 16.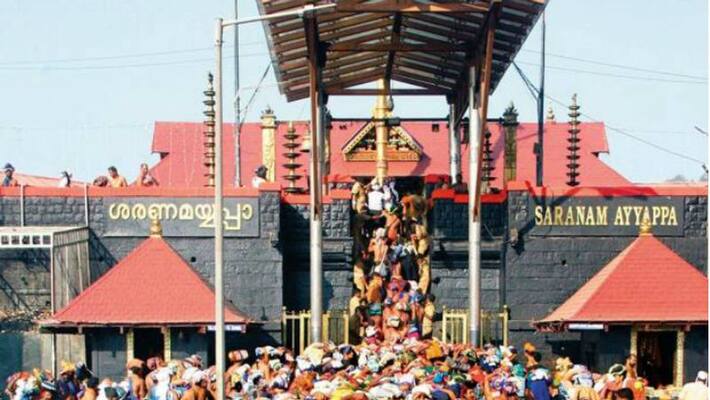 Pathanamthitta: Women of the age group 10-50 tried entering Sabarimala shrine on November 16. The women are identified to be tourists from Andhra Pradesh's Vijayawada.
The women, who were on a temple visit in Kerala came to know that Sabarimala temple will be opened today. After this, they reached the nearby Sabarimala temple and started to trek. Police who came to know about this met the women and made them understand that women between the age group 10-50 cannot enter the shrine.
Following this, the women returned. Devotees will be able to visit the temple from November 16 to December 27. Pathanamthitta district collector PB Nooh said that all basic necessities such as toilets, water kiosks and medical emergency centres are in place.
"All basic arrangements are in place. We have deployed over 800 medical staff and established 16 medical emergency centres. Around 2,400 toilets and more than 250 water kiosks are ready. We have more than 1,000 sanitation workers deployed to ensure a clean atmosphere," he told reporters.
Earlier in the day, Kerala Devaswom board minister K Surendran said the state government would not provide protection to any woman visiting the temple and those who need protection should get an order from the Supreme Court. He also asserted that activists like Trupti Desai should not see the shrine as a place to show their strength.
Last Updated Nov 16, 2019, 3:42 PM IST