Ready for talks, but not at the cost of Kashmir: Amit Shah
Kashmir is an integral part of India; nobody can take it away: Shah
'Will give befitting reply to Uri attack.'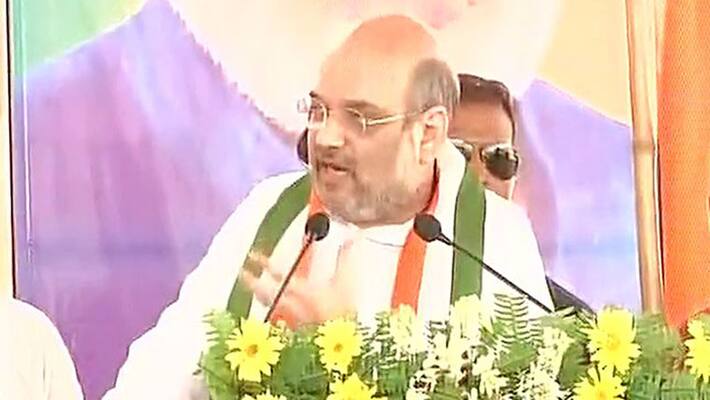 In a speech that firmly spelt out the ruling party's stand on Kashmir and the recent developments in the troubled valley, BJP President Amit Shah said on Sunday that the country was ready for talks with anyone who respect Indian Constitution and culture. 
 Those who nurse the dreams that India would part with Kashmir will be grossly disappointed. There is no compromise on Kashmir, Shah said while addressing the National Council meet of the party at Kozhikode on Sunday. "Kashmir is an integral part of India. Nobody can take it away from us,"  he said. 
Later in a special statement on Uri terror strike, Shah reiterated that the perpetrators of the attack would be given a befitting reply. India will firmly strike back at terrorists. Ultimately, India will emerge victorious in the fight against terrorism, he said. 
Shah's speech would be reflected in the political resolution to be adopted by the party's National Council. 
In a blistering attack on Pakistan on Saturday, Prime Minister Modi had assured that the sacrifice of 18 soldiers at Uri would not go in vain.

The BJP National Council meet officially began with Prime Minister Narendra Modi hoisting the party flag on Sunday morning. 
Last Updated Mar 31, 2018, 6:49 PM IST