Alert for Class 10 students of Tamil Nadu: Dates of SSLC exams released
Tamil Nadu SSLC exam dates have been announced. The exams will be held from June 1 to June 12.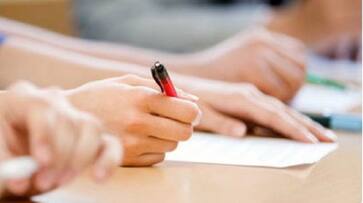 Tamil Nadu SSLC exams will be held from June 1 to June 12. State education minister KA Sengottaiyan has announced the SSLC exam schedule. The exams were scheduled to begin on March 27 but were postponed due to COVID-19 lockdown.
Dates and Time:
Students who are preparing to appear for Class 10 exams in Tamil Nadu should note that the exams will be conducted on June 1, 3, 5, 6, 8, 10 and 12. Students should also note that the exams will be conducted during the forenoon.
In the wake of coronavirus outbreak, all students who will be appearing for the Tamil Nadu Class 10 exams will be required to wear protective gear like masks, follow social distancing in the premises.
Students will also be required to maintain social distancing in and outside the examination hall.
Tamil Nadu has become the third worst-hit coronavirus state in the country.
716 new coronavirus cases were reported as on May 13 in Tamil Nadu, according to data released by the Ministry of Health and Family Welfare. This brings the total reported cases of coronavirus in Tamil Nadu to 8,718.
Last Updated May 13, 2020, 6:01 PM IST