Ahmedabad: CBSE cancels Delhi Public School's affiliation due to self-styled godman Nithyananda
The affiliation of Delhi Public School, located at Hirapur on the outskirts of Ahmedabad, 'stands cancelled with immediate effect,' stated the CBSE order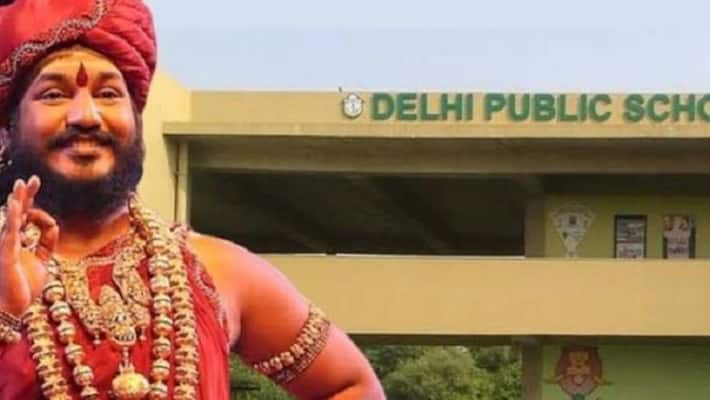 Ahmedabad: Self-styled godman Nithyananda, who was recently in the news for allegations of kidnapping a woman, has now caused trouble to Delhi Public School (DPS) in Ahmedabad.
The Central Board of Secondary Education (CBSE) has cancelled its affiliation to DPS situated in Hirapur, Ahmedabad.
Hirapur DPS is accused of leasing out the school's property to Nithyananda's ashram against the rules of the education board.
According to the report submitted by Gujarat government, the school has submitted fake 'no objection certificate' (NOC) to get the CBSE affiliation.
This news has left students in the CBSE syllabus in the lurch. But the authorities of the school claimed that students currently studying in class 10 and  class 12 will be allowed to write their exams. But those in class 9 and class 11 are being transferred to other schools with CBSE affiliation.
However, the school in question has claimed that land given on lease to Nithyananda Ashram is not owned by the school.
"The school has also said the land allocated to the religious institution is not part of the school premises. The statement is contradictory to the findings of the state education department," the CBSE said in its order.
"The provisional/general affiliation up to senior secondary level granted to the Delhi Public School, Hirapur, Taluka Dascroi, Ahmedabad, status withdrawn with immediate effect," it said.
Nithyananda is facing charges of kidnapping and wrongful confinement of children under the Indian Penal Code (IPC).
The CBSE had granted a provisional affiliation to the school between April 1, 2011 and March 31, 2014, which was later upgraded to the senior secondary level.
Thereafter, the board extended general affiliation for the senior secondary level from April 1, 2017 to March 31, 2022 vide letter dated May 27, 2017.
(With inputs from PTI)
Last Updated Dec 2, 2019, 3:49 PM IST