Ex-IAF Chief met Finmeccanica officials in 2005: CBI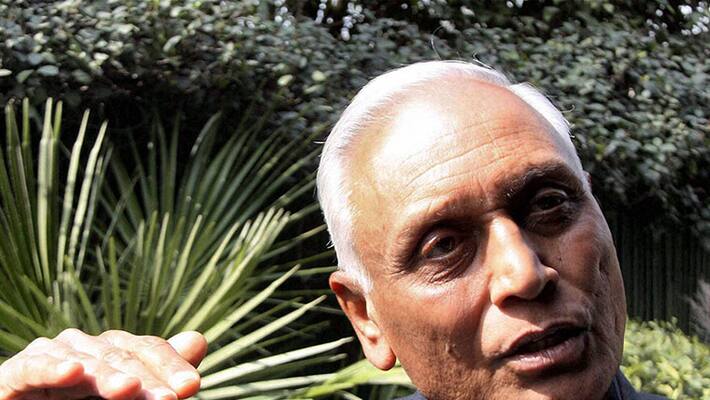 The former Air Force chief was summoned for interrogation by the CBI after references to him were identified on individual recordings associated with the ₹3600 AgustaWestland scam. 
In the tapes, Tyagi was codenamed "Giuli" - Italian for 'gorgeous girl' - by European middlemen. After a two-day interrogation, Tyagi made a series of revelations. 
While the CBI was not willing to come on record on today's questioning, sources in the agency claimed that Tyagi has accepted that he had a meeting with Chief Operating Officer of Finmeccanica Georgio Zapa in Delhi on February 15, 2005 when he was the IAF chief after he was shown various documents including diary entries and visitors register.
The allegation against the former Air Chief was that he reduced flying ceiling of the helicopter from 6,000m to 4,500m (15,000ft) which put AgustaWestland helicopters in
the race for the deal without which its choppers were not even qualified for submission of bids. Tyagi also admitted to having financial interests in three companies named Vanshi , Anuras and Shavan.
    
Tyagi has denied allegations against him claiming innocence and that the change of specifications, which brought AgustaWestland into contention was a collective decision in
which senior officers of Indian Air Force, SPG, NSA and other departments were involved.
In the meantime, Union Minister V K Singh said that Tyagi, accused of helping AgustaWestland swing the VVIP chopper deal by changing specifications, could not have acted alone.
    

Singh, a former Army chief himself, said a curtain should not be placed over the scandal by targeting only Tyagi. 
"It is a long process. Only one man cannot be there. If the qualitative requirements were changed, is somebody else involved in it or is it only Tyagi? It's a big line. Let's not try to put a curtain and say only SP Tyagi is involved." Singh said.
    
Asked about the credibility of allegations against Congress president Sonia Gandhi, Singh said "There is an inquiry that has to be done. Let that investigation be completed. We will know the facts."
    
Singh also asked Congress leaders involved in the scam to do some 'introspection', adding that it would be good for the country if they came forward with the 'truth'.   
 
Last Updated Mar 31, 2018, 6:55 PM IST