No Indian politicians linked to Agusta bribes: Italian judge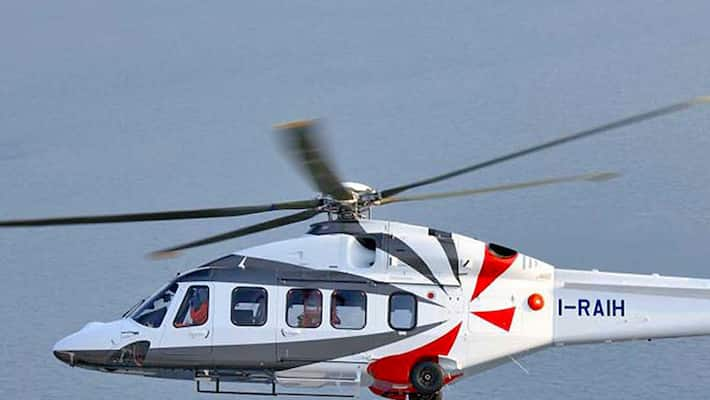 The Italian judge, who delivered the verdict in the controversial AgustaWestland chopper deal on Wednesday said that  there was no "direct evidence" linking any Indian politician with alleged kickbacks to swing the deal in favour of the Anglo-Italian helicopter firm. There is a "possibility or probability but there is nodirect evidence,"he said. 
Judge Marco Maria Maiga maintained that his verdict was only against senior officials of the chopper company and middlemen who had paid bribes to some officials in India and that it was up to Indian investigators to follow the money trail. "Identifying the (Indian)individuals was not in for judgement for Italian courts. Well, we have to clarify that the object of our judgement was on two Italian businessmen and their indictment," he clarified.
He further mentioned that his order was based on documents which probably showed that the family of former IAF chief S P Tyagi received the money till April 2012.The judge said the bribes could have gone to others who were instrumental in bringing in the AgustaWestland helicopters to India but "we have no evidence."
  
Guido Haschke, Carlo Gerosa and Christan Michel, who have been sentenced by the court, have alleged in the court that the money was paid to "family Tyagi along with Shashi Tyagi (the then IAF Chief)."
  
Tyagi has however denied any involvement in alleged payoffs. When asked about the cooperation received from the Indian government as he had mentioned "substantial disinterest on clarification of facts in the case" on behalf of Indian side, the judge said "all we had was a copy of the CAG, request for proposal, agreement copy and nothing more than that."
 
On an unsigned note cited by the prosecutor in the judgment in which some names like 'AP' were mentioned, the judge said one accused said he did not remember whereas another accused alleged it was Ahmed Patel, a political aide of Congress President Sonia Gandhi. Patel denied any involvement in the deal and said he will quit public life and resign from Rajya Sabha if any allegation against him is proved. 
Last Updated Mar 31, 2018, 7:06 PM IST