AgustaWestland not blacklisted under UPA rule: Government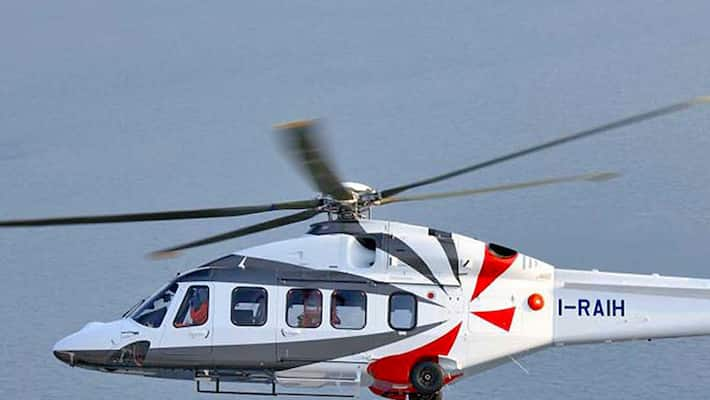 AgustaWestland was not blacklisted during the UPA rule, top Modi government sources claimed today, asserting it was the NDA dispensation which had put on hold all acquisition proposals with the VVIP chopper scam-tainted firm.    
The sources said the government will now seek a report from the CBI, which had registered a case in 2013 in connection with the scam, and initiate moves to blacklist AgustaWestland and its mother company Finmeccanica in a wake of fresh information that has come out.    
Congress had yesterday claimed AgustaWestland was blacklisted under UPA rule but "removed" from the blacklist by the Modi government.     
Congress leader and former Union Minister Anand Sharma had said, "The chopper deal was scrapped. The action was taken by the UPA government. A K Antony, the then Defence Minister,
had made a statement in Parliament and AgustaWestland was blacklisted."    
However, the government sources said, "The only punitive action taken by the Congress was in January 2014, just before the Lok Sabha elections, when the UPA government encashed
the bank guarantee. They never blacklisted the company as claimed by them".     
Defence Minister Manohar Parrikar had earlier in the day challenged the Congress to show the order by the UPA government confirming the blacklisting.    
It was on July 3, 2014 when Arun Jaitley was Defence Minister that order was issued which put on hold all procurement and acquisition cases in the pipeline with six companies involved in the scam including AgustaWestland and Finmeccanica, the sources said.     
They said it was also decided that in cases where the tender process had not started, there shall be no dealing with those companies and entities till the conclusion of the CBI probe and that Request for Intent/Request for Proposal shall be issued to any of them.     
The sources said the question was not about being banned or not but about who the politicians, bureaucrats and IAF officials were who took the bribes as reported by the Italian Court. 
Last Updated Mar 31, 2018, 6:33 PM IST