After monkey, crocodile hanged in Odisha, cut into pieces for 'meal'
The shocking incident of a monkey being hanged is still in people's memories, but now another horrific incident has been reported. Now, a live crocodile was hanged to death and later its meat was distributed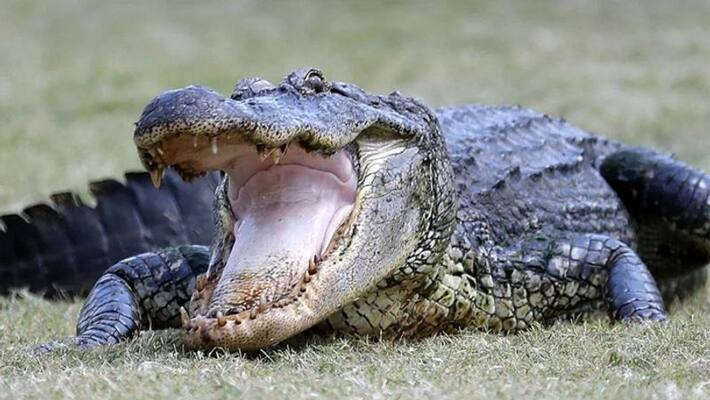 Bhubaneswar: After the cruel act of hanging a monkey in Telangana, now a crocodile was hanged to death by villagers in Odisha.
The incident was reported from Kaladapalli  village in Malkangiri district on Wednesday (July 2). After the video went viral, the sources say, the villagers had caught the 10-foot-long crocodile from river Saveri and dragged it to Kaladapalli.
After that the helpless reptile was hanged from a tamarind tree. As it was gasping for breath, its teeth were plucked out.
The meat was later distributed among villagers for a 'meal' and in the night a dinner party was arranged.
As the horrific video is going viral, the Divisional Forest Officer, Malkangiri Pradip Kumar Mirase has stepped in and his team is interrogating a person in this connection.
"A three-member team has been formed to nab the culprits and investigation is on," said the officer.
In recent times, reports of animal cruelty have increased in the country. An elephant, cow, monkey have suffered and netizens have been outraged.
Last Updated Jul 3, 2020, 12:46 PM IST