After Maharashtra, Tamil Nadu extends lockdown till May 31
COVID-19 lockdown in Tamil Nadu has been extended till May 31 with more relaxations, chief minister K Palaniswami said today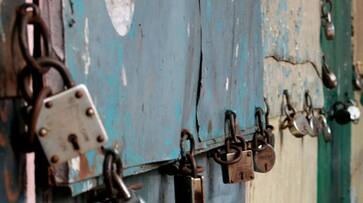 Chennai: With the Central government expected to announce new guidelines for the next phase of lockdown today, Maharashtra and Tamil Nadu have joined Punjab and Mizoram to extend the lockdown till May 31. The announcement from Tamil Nadu comes hours after Maharashtra, the worst-hit state in the country, also extended its lockdown to the month-end.
During the lockdown period, schools, colleges, malls, bars will remain shut. No further relaxations will be given in 12 districts in Tamil Nadu, including Chennai. However, 25 districts including Coimbatore, Salem and Erode will see certain relaxations in lockdown 4.0.
477 new coronavirus cases were reported on May 17 in Tamil Nadu, according to data released by the Ministry of Health and Family Welfare. This brings the total reported cases of coronavirus in Tamil Nadu to 10,585. Among the total people infected as on date, 3,538 have recovered and 74 have passed away.
Over 30 municipal areas were identified in 12 states where maximum restrictions are likely to be imposed as India registered nearly 91,000 COVID-19 cases, leaving behind China where the pandemic emerged on May 16.
The selected municipal areas are: Brihanmumbai or Greater Mumbai, Greater Chennai, Ahmedabad, Thane, Delhi, Indore, Pune, Kolkata, Jaipur, Nashik, Jodhpur, Agra, Tiruvallur, Aurangabad, Cuddalore, Greater Hyderabad, Surat, Chengalpattu, Ariyalur, Howrah, Kurnool, Bhopal, Amritsar, Villupuram, Vadodara, Udaipur, Palghar, Berhampur, Solapur and Meerut.
Last Updated May 17, 2020, 4:14 PM IST