Address these lifestyle health problems with the Digital Health EMI Network Card
This health card gives you the opportunity to convert your medical bills into affordable No Cost EMIs.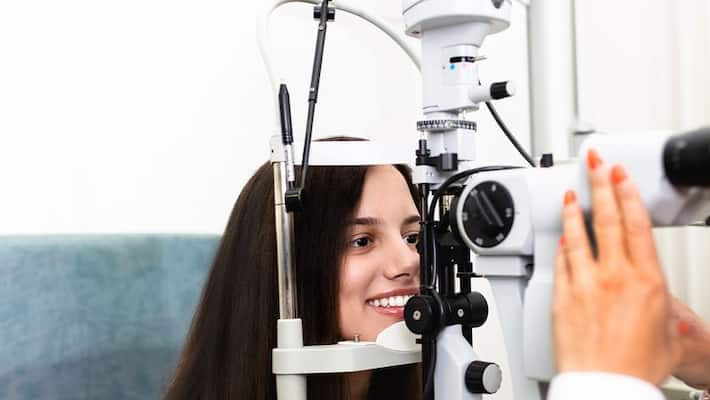 Health problems can develop due to a variety of causes, and it is well worth avoiding those you can. A good example of health problems that you can avoid are lifestyle diseases. These are ailments that you develop due to unhealthy lifestyle habits and can lead to severe health conditions. 
For instance, living on an unhealthy diet can result in obesity, which has further harmful effects on your heart. Moreover, treatment for serious health problems is expensive, with costs amounting to lakhs in private hospitals. However, you can address health problems in India without compromise and have one less thing to worry about by using the Bajaj Finserv Digital Health EMI Network Card. This health card gives you the opportunity to convert your medical bills into affordable No Cost EMIs. To understand how you can address lifestyle health issues with the card, read on. 

Common health problems and the treatment required

Obesity
Obesity is a health problem that plagues both children and adults alike. In urban India, this disease is particularly prevalent due to the ease of access to high-calorie foods and a sedentary lifestyle. A multi-city survey conducted in 2018 found that almost 70% of metro city residents were either obese or overweight. Common ailments resulting due to obesity include breathing difficulties, cardiovascular diseases, diabetes, and high blood pressure. These health problems in turn lead to critical medical conditions that usually require life-long medication, like in the case of diabetes. A good way to treat obesity is to adopt a healthier exercise and diet plan, which can be accessed through a slimming program. However, such a program can end up being quite an expense as healthy weight loss is a long process. For some, doctors may recommend bariatric surgery or other procedures, which can also weigh on your wallet. 

Heart disease
This illness comes in many forms and is usually a result of the weakening of the heart muscle. In fact, India has over 50 million heart disease patients. Common causes of this ailment include unhealthy practices such as smoking, unregulated eating habits and high blood pressure. The general treatment for heart disease includes cardiovascular surgery, which can run into lakhs of rupees.

High blood pressure
This is a health problem that affects around 100 million Indians and can lead to quite a few deadly conditions like stroke or heart failure. Generally, high blood pressure is caused due to stress, hypertension, obesity or other factors like genetic predisposition. The treatment for high blood pressure involves medication and in dire cases, bariatric surgery. The cost for such treatment starts at Rs.4 lakh and onwards, making it a hefty spend if you're not careful.  

How the Digital Health EMI Network Card helps address lifestyle diseases
Whether its slimming treatment, cardiac surgery, pulmonology treatment or cancer treatment, the Digital Health EMI Network Card gives you access to 800+ healthcare treatments/ services through a network of 5,500+ partners. Bajaj Finserv's partners include reputed names such as Ruby Hall Clinic, Manipal Hospitals and Sahyadri Hospitals. It also includes wellness institutes, pharmacies and labs, so you can address a range of healthcare affordably. 

When availing treatment, you get a pre-approved limit of up to Rs.4 lakh and can pay medical bills via No Cost EMIs by picking a tenor that suits your budget. You can divide your expenses into 3 to 24 No Cost EMIs. What's more, you can use the card for your family members too at any of the 1,000+ cities where Bajaj Finserv's partners are present.

Additionally, you can open your Bajaj Finserv Wallet App to view the attractive limited-period offers available to save more on healthcare. Currently these include deals such as:
Partner name

Category

Offer

Valid till

Apollo 24|7

Multi-speciality hospital

Rs. 150 off on tele-consultation booking worth up to Rs 1000. Use Code BAJAJ150

 

Rs. 247 off on tele-consultation booking worth above Rs 1000. Use code: BAJAJ247

31-10-2020

Medlife

Diagnostic care

Flat 30% off on all medicines + 10% cashback on Bajaj Finserv Wallet App

 

Use code: BAJAJ30

31-12-2020

Now that you know how the card makes addressing health problems one less thing to worry about apply for it online! Since it is a fully digital card, you can get it activated instantly, with 0 documents, if you are an existing Bajaj Finserv customer. If you aren't yet one, you can access No Cost EMI financing at a partner clinic, medical centre, hospital, or store.  So, apply for the health card online and enjoy the convenience of paying your medical expenses on No Cost EMIs!
Also watch: We know India is battling enemies like the dreaded Covid-19 & a conniving China. But there is a bigger enemy, and that one lies within. 
Find out more in #TheNewsableDecipher
Last Updated Jul 24, 2020, 3:51 PM IST