In a sudden political twist, Indian National Congress spokesperson Khushbu will join the Bharatiya Janata Party (BJP) at an event in New Delhi on Monday (October 12).
New Delhi: Amid speculation that actor-politican Khusbu Sunday may join the BJP later today (October 12), she tendered her resignation to Congress president Sonia Gandhi.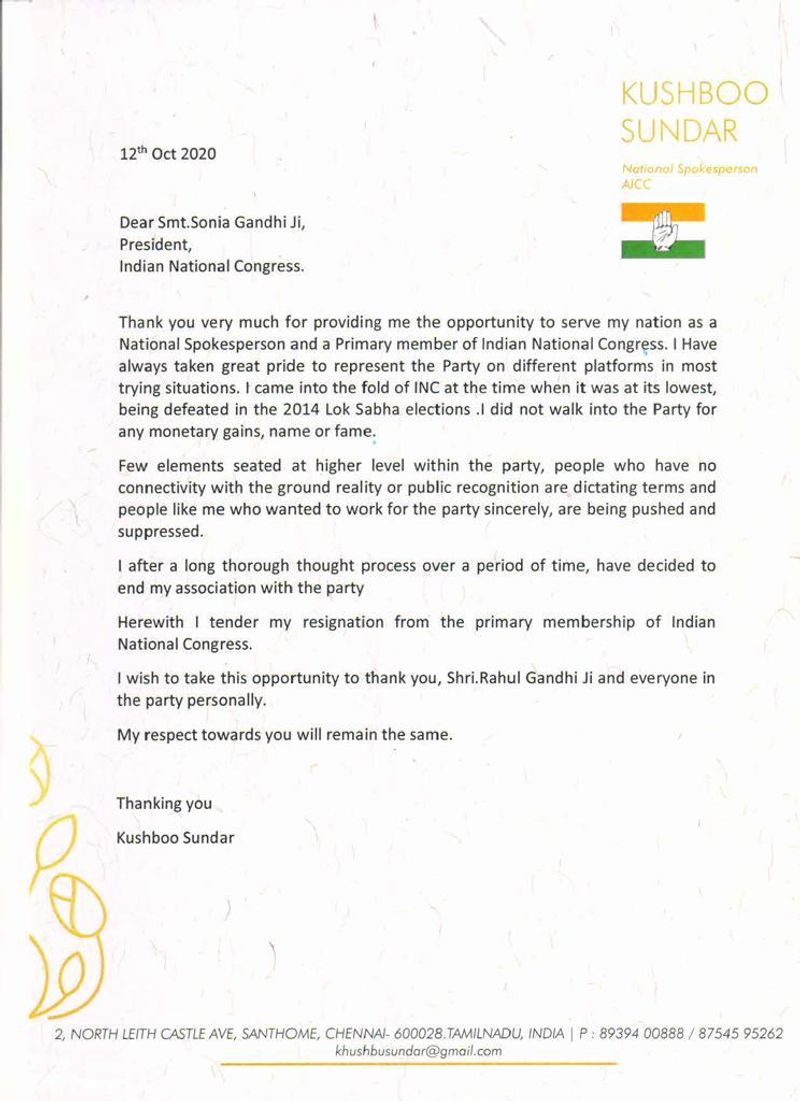 The Congress too has dropped her as AICC spokesperson with immediate effect. 
Khushbu has been with the Congress close to six years since 2014.
Khushbu has changed parties in the past as well. 
In 2010, Khushbu joined the DMK when the party was in power. 
Four years later, in 2014, she joined the Congress party. 
Sources said Khushbu could meet the BJP's central team in New Delhi on Monday in the presence of Tamil Nadu unit president L Murugan.
Khushbu's rumoured shift kis believed to be linked to the elections in Tamil Nadu scheduled for next year. 
More details awaited.