75 more police personnel test positive for COVID-19 in Maharashtra
Coronavirus is rampant in Maharashtra with the state having the highest number of cases in the country. Policemen are at the forefront of maintaining order and have been at risk since the pandemic broke out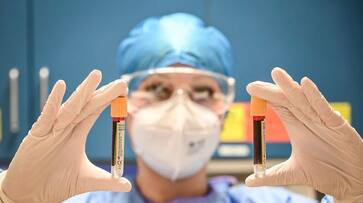 Mumbai: 75 more COVID-19 cases have been reported among Maharashtra Police personnel, taking the total coronavirus cases in the force to 1,964.
Also read: Karnataka will allow temples to open from June 1
"In the last 24 hours, 75 police personnel have tested positive for COVID-19. The total number of coronavirus cases in Maharashtra Police has risen to 1,964 with the death toll at 20," Maharashtra Police said in a statement.
Out of the total cases, 849 police personnel have recovered from the infection and 1,095 cases are still active.
Maharashtra continues to be the worst affected state in the country with 54,758 reported cases and 1,792 deaths, according to the union ministry of health and family welfare.
Meanwhile, as many as 93 Shramik Special trains carrying over 1.35 lakh migrant labourers left from Maharashtra to ferry them to their native states, an official said on Wednesday.
The trains were arranged from various stations in Maharashtra from Tuesday evening for taking the migrant workers and other stranded people to Uttar Pradesh, Bihar, Jharkhand, West Bengal and other states, a Government Railway Police (GRP) official said.
Last Updated May 27, 2020, 1:35 PM IST