7 controversies and cases against Yogi Adityanath you must know
UP Chief Minister is popular for his controversial statements and creating situations of disharmony
Many of his statements had created unrest and violence like situations
Cases on various sections of IPC have been booked against him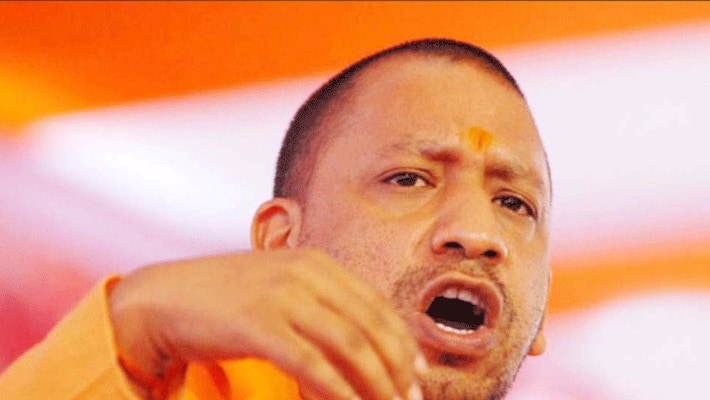 Known as the firebrand, Yogi Adityanath rose to popularity with controversial and hatred speeches. Many cases have been booked against him following his questionable speeches and stands and actions. Here are seven instances to show the reason for his rise to popularity and power.
1)    2005: Yogi Adityanath's 'purification drive' conducted to convert Christians to Hinduism
Sources said that in one session about 1,800 Christians converted to Hinduism at Etah in Uttar Pradesh
2)    2007: Adityanath disobeyed the magistrate and visited a contentious site in Gorakhpur and gave an inflammatory speech
A fight rose between the Hindus and Muslims during a Muharram procession in Gorakhpur. The fight resulted in hospitalising a Hindu, Raj Kumar Agrahari who died later. Following this, the district magistrate barred Yogi from visiting the site. But however, after Agrahari's death, Yogi not only entered the site but also made an inflammable speech, which led to violence all over and his followers set fire to a Muslim mausoleum. There was a curfew, but Adityanath broke this too, and cases under IPC sections Section 151A, Sections 146, 147, 279, 506 were booked against him, and he was jailed. This led to further tension and the situation escalated to riots across Gorakhpur and mosques, homes, buses and trains were charred.
3)    2011: Yogi Adityanath's controversial statement on rape and killing Muslim women.
A documentary film titled Saffron War-Radicalisation of Hinduism had accused Adityanath of creating a situation of communal tension during the Virat Hindustan Rally held in UP. He not only shared the stage but even agreed with what a Hindu leader said about Muslim women. The statement was that "Hindu audiences should dig graves of Muslim women and rape the corpses.
4)    2014: Years after the hate speech, video of the same went viral on the social media. Congress leader Shehzaad Poonawala wrote a letter to the National Commission of Minorities seeking a FIR against Yogi, who was a Member of Parliament
5)    2015: The video of the hate speech by Yogi Adityanath went viral on YouTube. In this incident, Adityanath was referring to inter-religion marriages and said, that if Muslims take one Hindu girl, we will take 100 Muslim girls. If they kill one Hindu, we will have 100 of them killed, he said.
6)    2015: This time speaking about Surya Namaskara, and Yoga he asked those who want to avoid Yoga to leave Hindustan. He had even said that "Those who see communalism in even Sun God would be to drown themselves in the sea or live in a dark room for the rest of their lives."
7)    2015: In the intolerance debate held he compared Bollywood actor Shah Rukh Khan to Pakistani terrorist Hafiz Saeed. "SRK should remember that majority population of the country made him the star, and if they boycott his films, he will also have to wander on streets. It is unfortunate SRK is speaking the same language that of Hafiz Saeed."
Last Updated Mar 31, 2018, 6:55 PM IST