The Modi government has completed three years in the Centre
The centre has succeeded in sectors like controlling inflation, putting stocks in a better position, etc
But it has to look into sectors like creating large-scale jobs and its investment strategy
Narendra Damodar Modi became the 14th Prime Minister of India as the leader of the NDA government on May 26. After three years of administration here is the report card. Modi government has excelled in the sectors like income, prices and even people sentiments. But still have to reach the mark with regard to external economy, investment and jobs.
Here are the statistics which show how well the Modi government has fared when compared to the UPA rule.
POSITIVE
Demonetisation effect?
The demonetisation did not affect the GDP growth. The GDP did not fall below 7 per cent per capita income.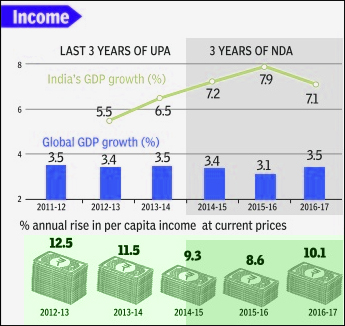 Inflation tamed?
Yes, says statistics. Under Modi's governance inflation has been tamed resulting in a cut in interest rates.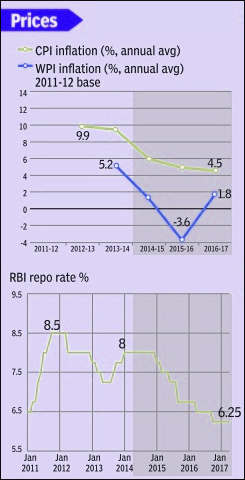 Stock soars
There was a fall in stocks in the financial year 2015-16, but this year it is in a better position, and stock records are soaring.
Public finances better?
The records also say that tax revenues have put public finance in a better condition. The public finance centres have become healthy, courtesy new tax rules.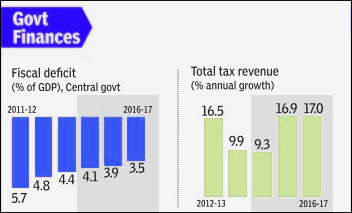 NEGATIVE
Fall in exports?
Even as the rupee has strengthened against the dollar, there has been fall in exports.
No large-scale job generations
Industrial production has shown a slow recovery. But there is much more scope for investments, and this sector needs to be utilised properly. Only when there is more investment in the private industry, there is scope for large-scale jobs.