Major fire in Odisha private hospital's ICU kills 22
The patients of the hospital were rescued breaking the window panes
At least seven fire tenders were pressed to the spot immediately after the incident was reported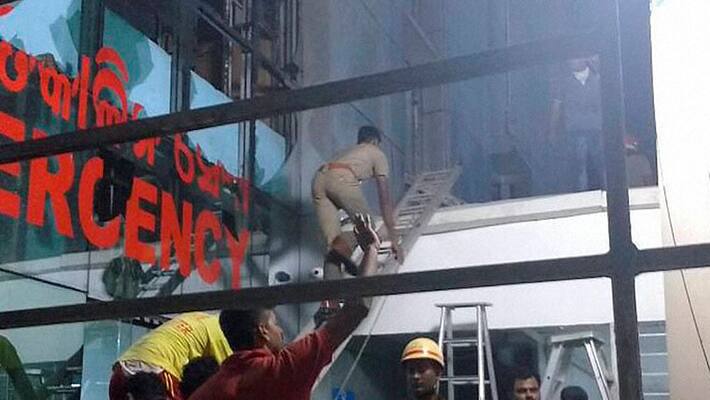 At least 22 patients were killed and over 20 others injured in a fire that broke out at the Sum Hospital here this evening, in one of the worst such incidents involving a medical facility in Odisha.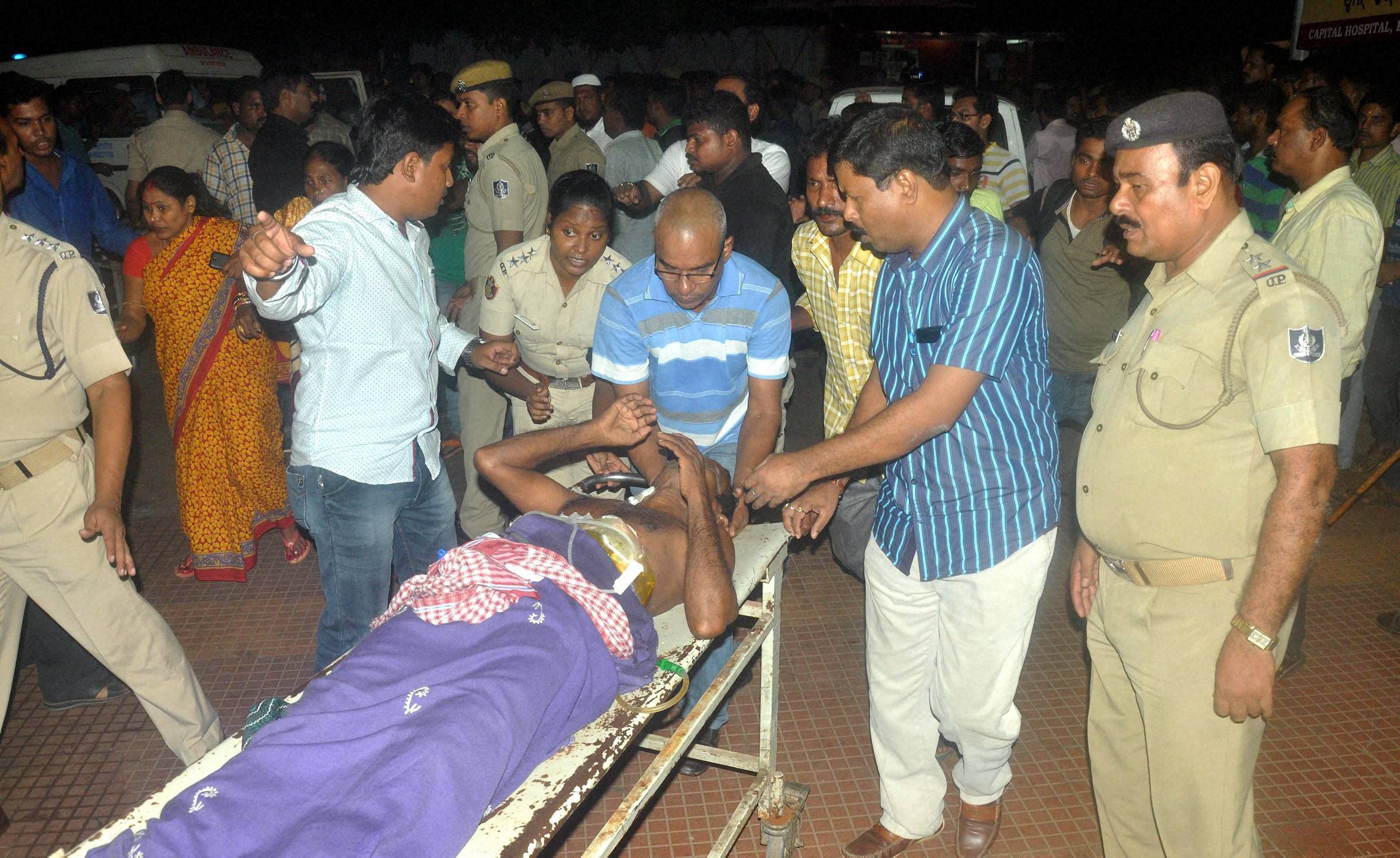 While 14 patients were received 'brought dead' at the Capital Hospital, eight were 'brought dead' to AMRI Hospital from the fire-struck private medical facility, officials said.
 
Union Health Minister J P Nadda on Monday said the Centre is providing all necessary support to Odisha where at least 19 patients died in a fire that broke out at the Sum Hospital in Bhubaneswar.
"I have spoken to Director, AIIMS Bhubaneswar to provide all necessary support and help the patients in the best way possible," Mr Nadda tweeted after the incident.  
The Capital Hospital Superintendent Dr Binod Kumar Mishra said, "We have received 14 dead bodies, while five other patients have been shifted from Sum Hospital."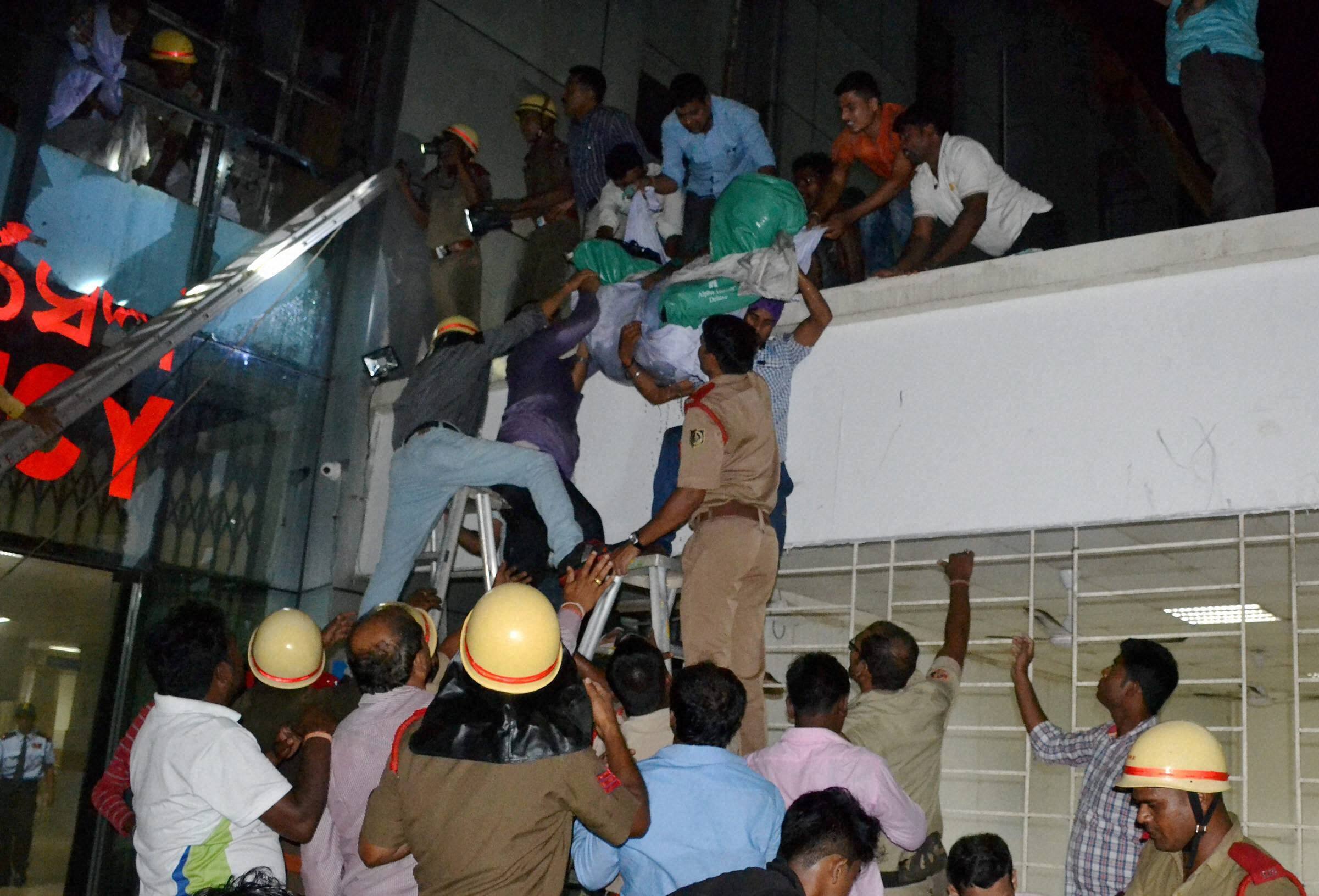 Meanwhile, AMRI Hospital (Bhubaneswar) unit head Dr Salil Kumar Mohanty said, "A total of 37 patients were received at our casualty ward. Our doctors have declared eight persons as brought dead."
"Most of the victims were in the first floor ICU of the ill-fated Sum Hospital," a doctor at the Capital Hospital said.
Voicing "serious" concern over the fire incident at the Sum Hospital, Chief Minister Naveen Patnaik described the mishap as "very tragic".
He directed the government hospitals to provide necessary treatment to patients shifted from Sum Hospital and requested all private hospitals to extend treatment to the patients from ill-fated medical facility.
The blaze was suspected to have been triggered by an electric short circuit in the dialysis ward on the first floor of the private hospital which spread to the nearby Intensive Care Unit (ICU).
The fire rapidly spread to other areas on the same floor of the four-storeyed hospital building.
The commissioner of police and fire brigade personnel along with volunteers and hospital staff launched a massive rescue operation as more than 500 indoor patients were trapped in the building, hospital officials said.
At least seven fire tenders were pressed into service to control the blaze and over a dozen ambulances deployed to shift the critical patients to other hospitals.
Many patients were rescued by breaking window panes, an eyewitness said.
Last Updated Mar 31, 2018, 6:50 PM IST