15-year-old SSLC student returns for funeral of mother after completing exam
As SSLC students were busy in last-minute cramming for exams, a student in Belagavi had to witness his mother's death first, then face the exam and thereafter perform the last rites; all this in a span of 12 hours.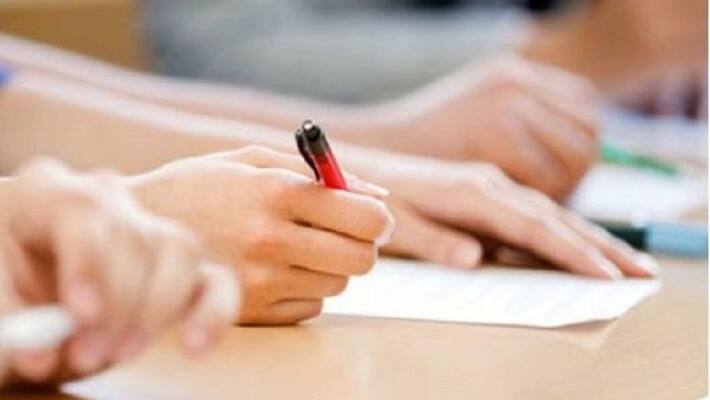 Just before Nilesh Goankar, a class 10 student of Government High School, Kyasaralk in Belagavi district could write his exam on June 17, he saw his mother Prabhavathi suffer a fatal heart attack. This, while he was still in uniform, holding a book and a pen,
He could not believe what was happening around him. Education department officials arrived after being alerted by villagers about the incident.
Officials consoled the boy and took him along with them to the exam centre so that he could complete his exam. As soon as he finished, the student along with the officials were dropped back to attend the funeral.
School Development Monitoring Committee members, the school headmaster, the teacher, the SSLC nodal officer were appreciated for their efforts by KSEEB director V Sumangala.
Following this, the boy has become the talk of the town for showing strength in the time of grief.
Last Updated Jun 27, 2020, 3:20 PM IST