'We were sleeping...': One died as two boats collide in Kerala's Munambam sea
One died after two boats collided in the Munamban sea in Ernakulam on Sunday. The deceased has been identified as Jose( 65), a native of Kollam Pallithottam.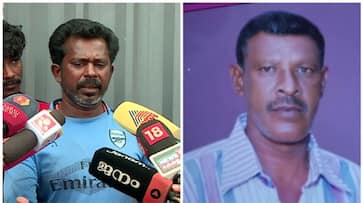 Kochi: Two fishing boats collided in the Munambam Sea in Ernakulam on Sunday. The accident involved boats that had departed from Ernakulam. During the collision, one of the boats was split in two, resulting in a tragic incident in which a fisherman lost his life. The deceased has been identified as Jose( 65), a native of Kollam Pallithottam. The boat named "Silver Star, met with the accident. Another boat, "Naureen," was responsible for the collision.
The fishermen who were rescued are in shock following the collision between the fishing boats. "We were sleeping when the boat hit us. As soon as we jumped, the boat was cut in half. It was those boatmen who saved us. Seven people were saved. But the eighth man could not be saved. It was windy and rainy. Suddenly, the boat crashed. Ours was a small boat," said the survivor. 
The collision occurred over 28 nautical miles away from coastal areas of Kochi. Eight fishermen were rescued in the collision.
Meanwhile, a boat carrying seven people overturned in Munambam, Ernakulam, on October 5. The incident happened 10 miles from Munambam Beach, at the north end of Vypin Island. The boat named Nanma was returning from Malipuram after collecting fish.
The boat was carrying seven people, and three of them were rescued. Anandan, Manikandan, and Baiju were rescued out of the seven people in the boat. The survivors were admitted to a hospital in Fort Kochi on next morning.
Last Updated Nov 5, 2023, 2:27 PM IST