'We have no opposition to construction of Ram Mandir': Karnataka CM Siddaramaiah
Karnataka CM Siddaramaiah addresses accusations, predicts Congress' success in state elections, supports Ram Mandir construction per SC, accuses PM Modi of apprehension. Criticizes Modi's political ambiguity, emphasizes inclusivity and unity.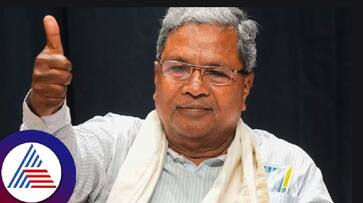 Karnataka Chief Minister Siddaramaiah addressed several issues during a media interaction in Mysuru, asserting the government's stance on various topics. Dismissing accusations against him and his son, he highlighted his son's commitment to public service, clarifying that he had withdrawn from politics to serve the community. He affirmed his son's involvement in social work, emphasising its legitimacy.
Speaking on the ongoing state elections, he predicted a favourable outcome for the Congress party in Telangana, Madhya Pradesh, Chhattisgarh, and Rajasthan. He anticipated that these results would not significantly impact the impending Lok Sabha elections, stating that the notification for the Lok Sabha polls would likely be issued by the end of March.

It's not a surprise if JDS decides to merge fully with BJP: Karnataka CM Siddaramaiah
Addressing the Ram Mandir issue, he stated the government's lack of opposition to the construction of the temple. He reiterated the importance of adhering to the Supreme Court's decision in this matter and expressed confidence that the temple would be constructed following the court's verdict. He underscored the significance of unity in diversity within the country, citing historical instances of resilience against external challenges, and advocating for inclusiveness.
Turning his attention to Prime Minister Narendra Modi, Siddaramaiah accused the PM of exhibiting apprehension toward Karnataka and himself. He referenced past disagreements over guarantee schemes, highlighting how Modi had now initiated similar schemes. Siddaramaiah criticized Modi's recent 'Vikasita Bharat Yatra,' pointing out the incorporation of the Prime Minister's Guarantee Scheme. He concluded by criticizing Modi's political ambiguity and reiterated his stance on inclusivity and unity within the country.
Last Updated Nov 17, 2023, 3:31 PM IST