While Opposition questions transfer of Andhra Pradesh's chief secretary, is Naidu having the last laugh?
From BJP to TDP, several leaders from the Opposition in Andhra Pradesh expressed their displeasure over the state government's decision in transferring LV Subrahmanyam (aka LVS) from chief secretary's post to the director-general of the state Human Resources Development (HRD) Institute in Bapatla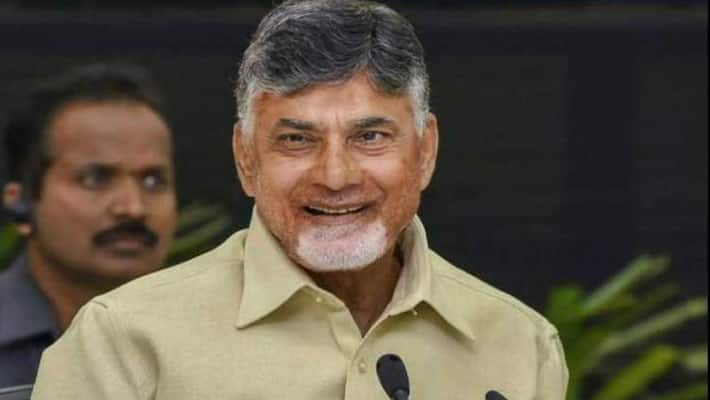 Amaravati: A day after Andhra Pradesh government transferred chief secretary LV Subrahmanyam and posted him as the director-general of the state Human Resources Development Institute in Bapatla, leaders from the Opposition have slammed the "dictatorial" move by chief minister YS Jagan Mohan Reddy.
The transfer was made based on orders issued by Praveen Prakash, principal secretary (Political) to the government. The move of transferring the boss of bureaucrats by one of the IAS officers is viewed in bureaucratic circles as unprecedented.
Subrahmanyam had reportedly served a show-cause notice to Praveen Prakash for altering the business rules of All India Services officers and issuing some government orders superseding the chief secretary. The principal secretary was asked to answer the notice within two days.
Meanwhile, the principal secretary issued a government order transferring the chief secretary to the post of director general of AP HRD Institute.
TDP MP Kesineni Srinivas reacted to the development with a sarcastic tweet "Congratulations YS Jagan."
TDP deputy floor leader in AP Assembly K Atchen Naidu opined that Subrahmanyam was transferred because he did not obey orders and instead questioned the officers at the chief minister's office (CMO).
Former minister Somireddy Chandramohan Reddy commented in a tweet that it was a return gift to LVS, who wanted a TDP defeat during the recent elections.
Andhra Pradesh BJP president Kanna Lakshmi Narayana tweeted, "The sudden transfer of AP chief secretary is evidence of the height of dictatorship of the chief minister."
"Transferring the officers working with commitment in such an insulting manner is outrageous. In YSRCP rule, not only the administration but even the government machinery is going in the reverse direction," the tweet read.
However, there is another report which claims that this move by the state government would please TDP chief Chandrababu Naidu.
It is reportedly said that LVS had allegedly saddened Naidu in the run-up to the elections in Andhra Pradesh and more specifically, in the lengthy period between the date of elections and counting.
It is also said that LVS was promoted by Jaganmohan Reddy after he came to power in the state.
Last Updated Nov 5, 2019, 5:01 PM IST