Save Theni from India-based Neutrino Observatory: Residents fight controversial project in Tamil Nadu
The fact that the neutrino observatory will be located in Pottipuram, Theni, is a cause of concern for the environmental activists in Tamil Nadu. They say the ecosystem of the Western Ghats would be harmed.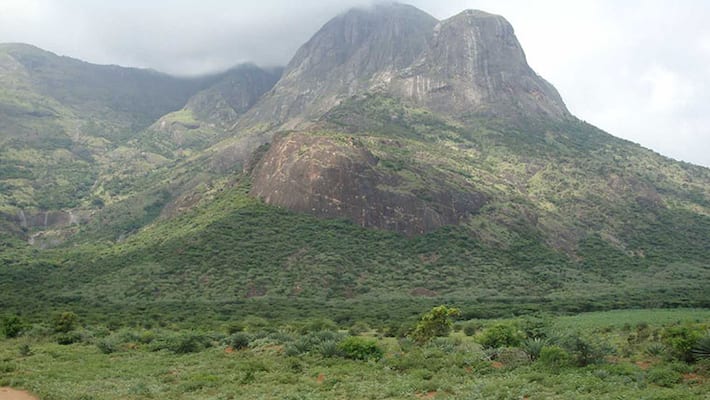 Theni:  After Sterlite, the next big project that is facing the wrath of citizens in Tamil Nadu is India-based Neutrino Observatory (INO). The Centre has approved the project and the neutrino observatory will be set up in Theni's Pottipuram.
The project aims to study atmospheric neutrinos, which has received the green signal from department of atomic energy and space. Reports claim that 51,000-ton Iron Calorimeter (ICAL) detector will be set up at the far end of a tunnel that runs to 2 km in a mountain. The ministry has also said, "This will help reduce the noise from cosmic rays that is ever present over-ground and which would outnumber the rare neutrino interactions even in a detector as large as ICAL."
Also read: War of words at the MGR celebration in Theni; Panneerselvam gives hopes for party symbol
According to the UNESCO, this mountain range in the Western Ghats is one of the hotspots that is home to biological diversity, having earned the tag "World Heritage Site". Environmental activists have raised concerns claiming that this project will affect the ecosystem endangering a variety of plant and animal life. Netizens too have taken the issue up on social media and #SaveTheniFromNEUTRINO has been trending since.
A movement called Poovulagin Nanbargal, which is spearheading the protest, has said that this neutrino project lacks Environmental Impact Assessment (EIA).
G Sundarrajan of Poovulagin Nanbargal said that the project aims at detecting nuclear weapons and diffusing them due to which, the biodiversity of the land could be harmed. "Lakhs of rocks will be blasted and that can affect life there. The question of radiation too pops up. In the 1960s, a similar project was set up in one of the disbanded mines in Karnataka's Kolar, and there was no definitive study that took place. This can also give rise to human-induced earth quakes," he said.
This neutrino project is pending both at the Madurai bench of the Madras high court as well as the Supreme Court. Meanwhile, the ministry has said that the INO project does not disturb the ecosystem around the site and does not release any radiation as it does not have any radioactive substance. It measures cosmic rays.
Sundarrajan demanded proof to back the claims made by the ministry. "These are just words. We are not against science. We want data that they can show to suggest that the ecosystem will be preserved," he said, adding that the next step would be to approach political parties in Tamil Nadu seeking their support in fighting for their cause.
Last Updated Sep 26, 2019, 5:10 PM IST