Rebellion hits Karnataka BJP as leaders refuse to work for defectors
The two-month old BJP government seems to be in trouble as leaders from Hoskote and KR Puram have warned of rebellion if MTB Nagaraj and Byrathi Basavaraj or their supporters get a ticket from the BJP for the upcoming by-election.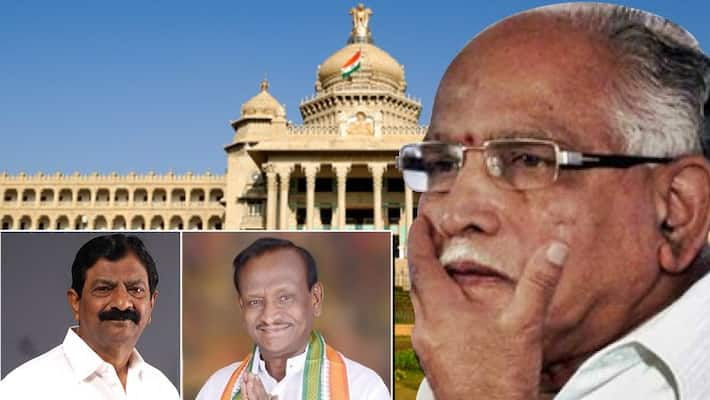 Bengaluru: The two-month old BJP government is facing an internal rebellion as the defeated candidates from Hoskote and KR Puram have refused to work for defectors who have transitioned from the Congress fold.
On Tuesday, Sharath Bache Gowda who lost by a narrow margin in 2018, against MTB Nagaraj met BS Yediyurappa along with his supporters and demanded that he be given the BJP ticket.
Meanwhile, his supporters shouted slogans crying injustice to Sharath.
The supporters in unison said the BJP should be prepared for a big loss if Sharath is not given the ticket.
The dust had hardly settled down from these simmering warnings, when another leader from KR Puram reached the BJP office and met state BJP President Nalin Kumar Kateel, stating that he will not work for Byrathi Basavaraj.
"Our leaders from different booths went and met state BJP president. They have expressed their feelings. Our leaders faced humiliation and now cannot work for the same person. We are confident that we will get justice as I will get a ticket." NS Nandiesha Reddy, former KR Puram MLA.
Last Updated Sep 26, 2019, 2:13 PM IST