Karnataka: Government plans asking temples to fund mass marriages of financially weak couples
Muzrai department under the Karnataka government is planning to hold mass marriages in temples for couples who are financially weak. The department also plans to ask temples to fund such mass marriages.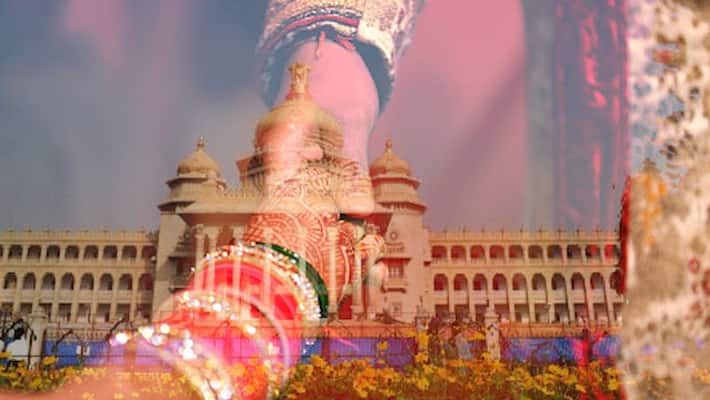 Bengaluru: The Karnataka state government has planned to bring a scheme for the benefit of the poor, according to which, the donations in temples would be used to sponsor mass marriages.
Minister for Muzrai department Kota Srinivas Poojary is very optimistic.
He said, "There are 190 temples under the A category. A category means an income of more than Rs 20 lakh. There are temples which earn crores together. This year, we have plans of conducting mass marriages in temples. I have also appointed an officer in this regard. We have identified temples which can implement this plan. Such marriages will have a tremendous impact on the society. It is being conducted for the benefit of the poor. When I visited the Kolluru Mookambika temple, authorities there said they are ready to sponsor around 150-200 couples. We will also get the guidance of Veerendra Hegde of Dharmasthala as well."
The concerned minister also added thus, "Around a 1000 couples are expected to tie the knot. We also intend to give around 8 grams of gold to the bride. We will incur charges of Rs 30 - 35000 per couple. We are of the opinion that we may have to spend Rs 20 lakh for one mass marriage in one temple. If there is a temple that is financially weak, the DC will submit a report on it and the government will help it out financially. The marriages will also be registered. We are planning to make corporates play an active role in donating whatever they can. Our ministers, MLAs and in-charge ministers will also be present during such marriages."
The ministry will send orders to all temples in the next one week and hopes that people will be happy about it, in addition to which, they want to execute it efficiently and be as transparent as possible.
Last Updated Oct 14, 2019, 7:34 PM IST