High court judge Muralidhar who questioned Delhi Police transferred? BJP says no
Delhi high court judge S Muralidhar, who on Wednesday questioned the Centre, the state government and the Delhi Police, has been transferred to the Punjab and Haryana high court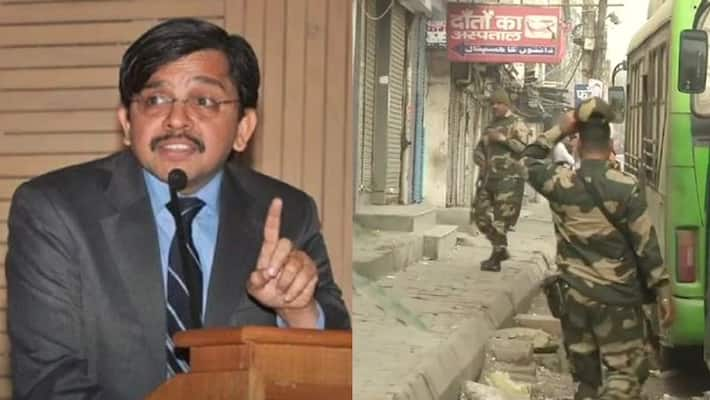 New Delhi: Delhi high court judge S Muralidhar has been transferred to the Punjab and Haryana high court on February 26.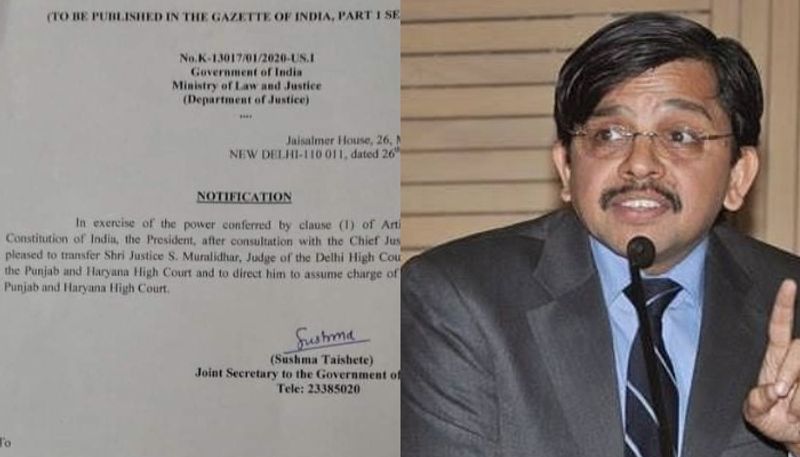 In an official statement issued on February 26, it says that after consultation with Chief Justice Sharad Arvind Bobde, President Ram Nath Kovind on the same day transferred Justice S Muralidhar, judge of Delhi high court, as judge of Punjab and Haryana high court.
The notification further said that the President has directed Muralidhar to assume charge of his office in Punjab and Haryana high court.
The Supreme Court Collegium had in its meeting held on February 12 recommended to transfer Justice Muralidhar from the Delhi high court to the Punjab and Haryana high court.
The Delhi High Court Bar Association (DHCBA) last week condemned the transfer recommendation and also passed a resolution unanimously regarding this. Condemning his transfer, the Bar Association had said, "Such transfers are not only detrimental to our noble Institution but also tend to erode and dislodge the faith of the common litigant in the justice dispensation system."
Regarding the matter, the Delhi High Court Bar Association had requested a revisit of the issue and recall the move to transfer Muralidhar.  The Delhi High Court Bar Association also abstained from work last week as a token of protest against the transfer and said, "It is a rarest of rare case, the majesty of our revered institution is at stake."
Political views on the transfer of Justice S Muralidhar:
The Congress and its members are alleging that the Modi-led Union government is being vindictive stating that Justice S Muralidhar was transferred as he was hearing the Delhi violence case and issued strict orders to the Delhi police to take stern action against violators and even played out videos of hate speeches.
Reacting to this, Union law minister Ravi Shankar Prasad said that the claims of Congress are baseless and added that it was a routine transfer.
The lawmaker said that along with Muralidhar, two other judges, one from the Bombay high court and the other from the Karnataka high court too have been transferred.
27 people killed in the national capital:
The Delhi riots, which took place for three days, have killed 27 people and injured more than 250 people.
Last Updated Feb 27, 2020, 12:53 PM IST