CAA protests turn violent in Delhi, car set ablaze; Sonia Gandhi blames Centre for using brute force
As protests against the Citizenship Act turned violent in the national capital Delhi, protesters torched a vehicle in Daryaganj, Delhi. Meanwhile, Congress interim president Sonia Gandhi launched a scathing attack on the Centre and said the government was using "brute force" to suppress dissent.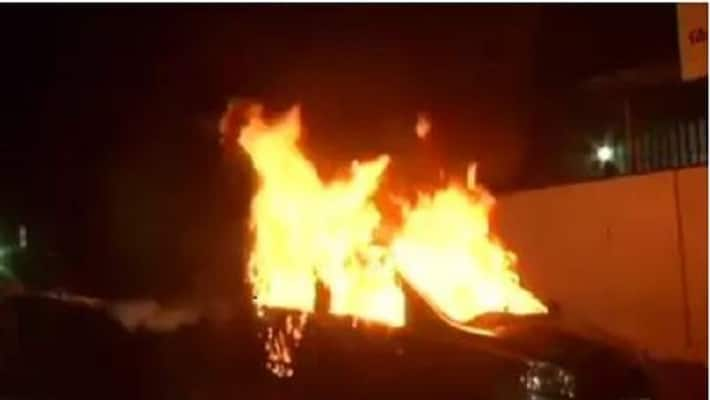 New Delhi: A car was set on fire on Friday in Daryaganj area of Delhi during a protest against the new citizenship law, in first incident of arson in what had been a largely peaceful day of demonstration in the capital.
Police used water cannons and lathi-charged a large group of protesters who were trying to march from the old Delhi to Jantar Mantar. They were stopped at Delhi Gate by the police.
Meanwhile, launching a scathing attack on the BJP-led Central government, Congress interim president Sonia Gandhi on Friday said that the ruling party has shown utter disregard to the people's voice by using "brute force" to suppress dissent and assured people that her party is committed to defending their fundamental rights.
"There have been protests in the universities and academic institutions throughout the country against divisive agenda and anti-people policies of the BJP government. In a democracy, people have the right to raise their voice against the policies of the government and register their concerns," said Gandhi in a video message. "It is the duty of the government to address the people's concerns. The BJP government has shown utter disregard for the people's voice and chosen to use brute force to suppress dissent. This is unacceptable in a democracy," she said.
The Congress chief said that the amended Citizenship Act is "discriminatory" and the National Register of Citizens (NRC) will particularly hurt the poor.
"CAA is discriminatory and the proposed nationwide NRC will particularly hurt the poor and vulnerable. Like demonetisation, people will have to stand in line to prove their citizenship along with their ancestors," she said.
Last Updated Dec 20, 2019, 7:39 PM IST