CAA protests: Ramachandra Guha, Yogendra Yadav detained; Kamal Haasan worries for their safety
MNM chief Kamal Haasan tweets over historian Ramachandra Guha and Swaraj India party president Yogendra Yadav being detained today during a protest against the Citizenship (Amendment) Act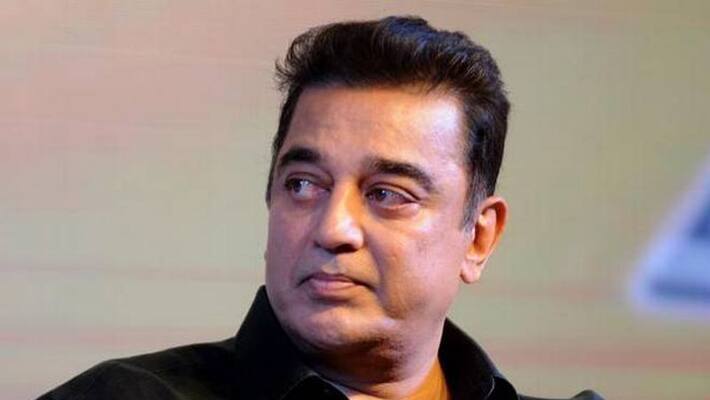 Yesterday, MNM chief Kamal Haasan visited Madras varsity in Chennai, expressing solidarity with student protesters over CAA. Today, he has questioned the police who are on a detaining spee.
Kamal tweeted, "I applaud with glee at the stupidity of the government for stoking the fire of Satyagraha by arresting the thinking and questioning minds of India like @Ram_Guha &  @_YogendraYadav Yet I am concerned for their safety. India stands with you (SIC)."
Police detained eminent historian Ramachandra Guha during a protest against the Citizenship (Amendment) Act at Town Hall in Bengaluru today (December 19). On the other hand, Yogendra Yadav was detained in Delhi.
Yadav then posted a selfie from the police van, and said a "thousand" others had been detained, too. "Am told we are being taken to Bawana," he wrote in a tweet.
"It is an honour to be detained on the 19th of December, a small tribute to Ashfakulla Khan and Ramprasad Bismil," Yadav added later.
Ramachandra Guha also said, "I feel sorry for the police. They are getting orders from Delhi. This is totally wrong. Peaceful and ordinary citizens are protesting. Our home minister would not allow a peaceful protest to take place. Everyone should stand up." Police have been deployed in Town Hall area as a 'bandh' has been called by a consortium of Left parties and Muslim organisations in Karnataka today to protest against the CAA.
Section-144, which prohibits the gathering of four or more people, has been imposed throughout Bengaluru city including Bengaluru Rural District from 6 am today for the next three days. Prohibitory orders are in place in Delhi too.
Protests have intensified in various parts of the country after the Parliament had passed the Citizenship (Amendment) Bill, 2019, last week. The Bill became an Act after getting Presidential assent.
The CAA seeks to grant citizenship to Hindus, Sikhs, Jains, Parsis, Buddhists and Christians fleeing religious persecution from Pakistan, Afghanistan and Bangladesh and came to India on or before December 31, 2014.
Last Updated Dec 19, 2019, 1:49 PM IST