Supreme Court rejects Centre's plea to defer first NDA exam for women
Supreme Court pushes Centre to allow women to write the exam this November instead of waiting till May 2022.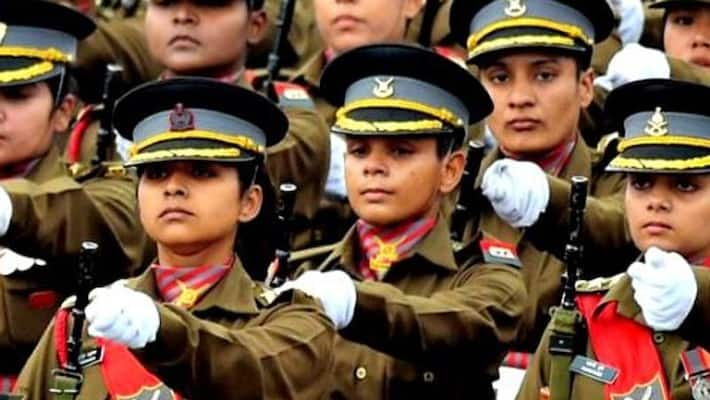 The Supreme Court on Wednesday refused to withdraw its interim order, which allowed women candidates to appear in the National Defence Academy and the Naval Academy examinations. 
The Union government had urged the Apex court to defer the first examination for the women aspirants. 
Observing that the armed forces are trained to deal with emergencies, the court said that the entry of women cannot be postponed. 
The court noted that any delay will not send the right signal to women after having given them the aspiration. 
The government wanted the enrolment of women candidates from May next year.
In its affidavit, the government had said that the defence services have set up a study group to expeditiously formulate a curriculum for women cadets at the NDA.
The affidavit further said that a Board of Officers has been convened to draw up a proposal for training women cadets at the NDA.
However, the Supreme Court bench said that it would be difficult for us to accept the Centre's submissions in view of the aspirations of the candidates willing to take the exam. 
Armed forces have seen far emergent situations both at the border and within the country, the court said. 
Stating that it was confident that the training would come in handy here, the bench ruled that it will not vacate the order passed by it.
The next hearing in the case has been set for January 2022.
The scheduled NDA and NA examinations will be held in November this year.
On September 5, the top court had passed an interim order to allow women candidates to appear in the examinations.
Also Read:
Rs 20,000 crore drug haul at Gautam Adani's Mundra Port triggers war on social media
CIA official suffered from mysterious 'Havana Syndrome' during India visit
IIT Delhi researchers develop a device that generates electricity from raindrops
Last Updated Sep 22, 2021, 1:33 PM IST