J&K landmine blast: Lt Rishi couldn't keep the promise he made to his mother
Lt Rishi Kumar promised to return home for sister's wedding; he came draped in tricolour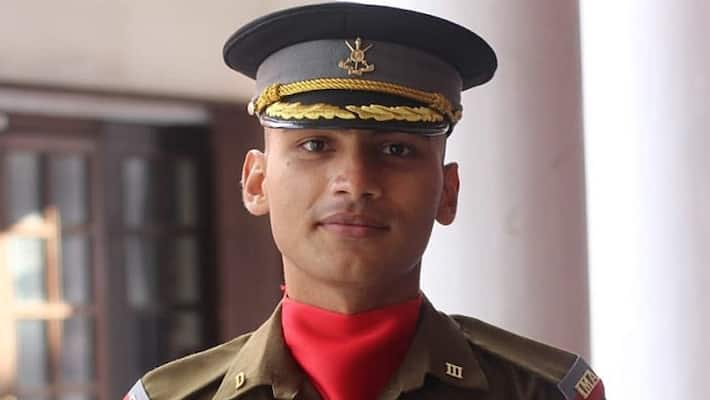 Lieutenant Rishi Kumar, one of the two soldiers who died during an area domination patrol in Naushera Sector of Jammu and Kashmir's Rajouri district, had promised to return home for his sister's wedding. The Indian Army officer did return home but draped in the tricolour.
Lt Rishi, who hailed from Begusarai in Bihar, was killed along with Sepoy Manjit Singh after they stepped on a landmine during the operation on October 30. Rishi Kumar, who was posted in Kashmir around two months ago as part of the 17 Sikh Light Infantry regiment. He had barely completed a year in the Indian Army.
A pall of gloom descended upon the family after Indian Army officials communicated the news about Lt Rishi's death. The family had been preparing for a massive celebration towards the end of November when Lt Rishi's younger sister was to get married. The slain officer had promised to return home a week before the wedding. 
Family members informed that Lt Rishi had on October 27 promised his mother that he would return home for the Chhath Pooja but could not keep that promise as his leave was rescheduled. That was the last time he spoke to his mother before his death. Lt Rishi's family is inconsolable and is yet to come to terms with the loss. His elder sister is also part of the Indian Army. 
In a statement, the Indian Army said that the two personnel were brave and extremely committed to their profession and had made the supreme sacrifice for the nation in the line of active duty. the statement further said that the nation shall forever remain indebted to the brave hearts for their supreme sacrifice. 
Union Minister Giriraj Singh, who also hails from Begusarai, saluted the bravery of the officer and offered his condolences to the family members. Bihar Chief Minister Nitish Kumar mourned the demise of the officer and announced that the last rites of the deceased lieutenant will be performed with full police honours.
Also Read
Rest of Arunachal Pradesh matter of concern for Indian security forces as Chinese increase patrolling
China switches off BeiDou navigation system along India border
Last Updated Nov 1, 2021, 9:58 AM IST