Indian Navy to launch its own payment gateway system in 2024
The Navy aims to leverage advanced technology and data analytics to enhance transparency and efficiency in defence finance and procurement. This move aligns with efforts to streamline operations and reduce human intervention in the defence acquisition process.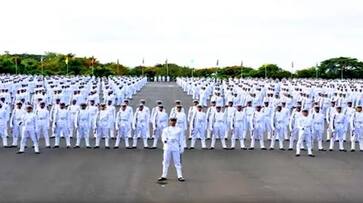 Aiming to reduce human interaction, reining red-tapism, and bring more transparency and efficiency to the system, the Indian Navy will be launching its own faceless bill processing and payment gateway system in 2024. The system would be an advanced version of the existing faceless income tax assessment system. 
Speaking at a brainstorming session on the defence acquisition policy issues at Swavlamban Seminar 2023 on Wednesday, Principal Integrated Financial Advisor (Navy) Dr Mayank Sharma said that the defence ministry is compiling six lakh thousand crore defence data to extract economics through Artificial Intelligence, data analytics and machine learning.
Such efforts on defence finance and economics are underway abroad, especially in the United States to analyse the defence expenditure's contribution to the national economy, he said.
Dr Sharma also said that the procurement process would be fully automated and the stakeholders would have ease of doing business. The product would be ready to use by next year.
It must be noted that Defence Minister Rajnath Singh had in October last year given an idea to emulate a contactless and paperless system. Dr Mayank Sharma said his team launched 'Randomisation of the bill' in December 2022. It means no one would know who is dealing with the payment invoice. 
Dr Sharma further stated that the primary objective is to have 'zero document'. The system is being developed in such a way that there would be no scope for making mistakes. The platform would not accept any mismatched data or incorrect documents. 
In an effort to make the acquisition procedures online, the Indian Navy will have a dedicated portal. Everything right from the Acceptance of Necessity (AoN) stage to the Request for Procurement (RFP) and relevant data will be available with just a click for the service providers and end users.
Last Updated Oct 5, 2023, 3:51 PM IST