Indian Army procuring 120 'Skystriker' drones for tactical missions
The drones, which will have a range of over 100kms, are being procured under emergency procurement powers.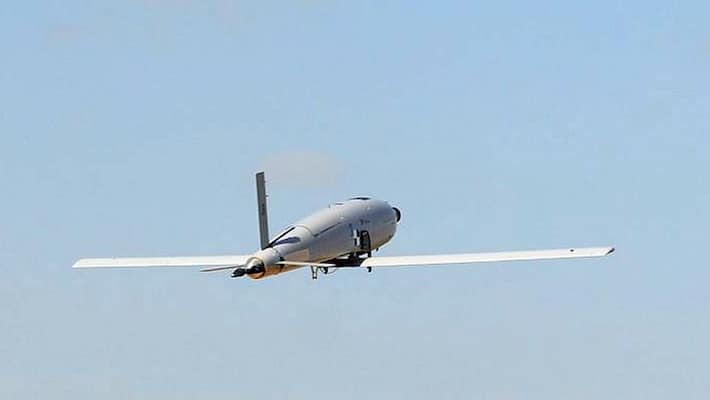 Indian Army has signed a contract to procure 120 Skystriker' drones worth Rs 100 crore from Bengaluru-based Alpha Design. The drones, which will have a range of over 100kms, are being procured under emergency procurement powers. 
"The deal was signed on August 31 and we are now working on our next course of action," an Alpha design official said. The company will deliver the products to the Indian Army within 12 months of signing the pact. 
Incidentally, August 31 was the last date for emergency procurement powers of the services. 
Also Read: India and US to develop new air-launched Unmanned Aerial Vehicle
The official said that "the drones will be manufactured, assembled and tested at the joint venture facility of Israeli's Elbit Systems and Alpha-Elsec Defence and Aerospace Systems in Bengaluru."
As per the company, these drones will fulfil the requirement of the Army's "loitering munition" -- a type of Unmanned Aerial Vehicles built to engage beyond the line-of-sight ground targets with an explosive warhead.
'Skystriker' is a fully autonomous loitering munition that can locate, acquire and strike operator-designated targets with a 5-10 kg warhead installed inside the fuselage, enabling high precision performance. 
'Skystriker' is capable of long-range precise tactical strikes. The cost-effective loitering munition provides manoeuvrable troops and Special Forces with direct-fire aerial-precision capabilities, enhancing situational awareness and survivability.
Also Read: 'Fire and Fury' in eastern Ladakh: Live-fire exercises at over 15,000 feet
The emergency powers were given to the armed forces in a bid to enhance their operational capabilities. 
In the aftermath of the Galwan Valley faceoff with the Chinese PLA in June 2020, the defence ministry had, for the first time, given emergency capital procurement powers to the armed forces and allocated up to Rs 300 crore on an urgent basis without any further clearances to cut short the long and tedious procurement cycle.
In June this year, the ministry extended the emergency powers of the services for capital acquisitions till August 31, 2021. 
Prior to this, the same was granted to the three services post the Balakot airstrike in February 2019 and the 2016 Uri surgical strike. Then it was covered only revenue procurements.
Also Read: Pakistan may betray its best friend China, abandon billion dollar defence deal
Last Updated Sep 3, 2021, 7:55 PM IST