Indian Army completes emergency procurement worth Rs 11,000 crore
The Indian Army has successfully completed its fourth tranche of emergency procurement, amounting to Rs 11,000 crore, encompassing over 70 schemes. These emergency procurement initiatives, undertaken within the last year, aim to address critical operational gaps, particularly along the Northern Borders.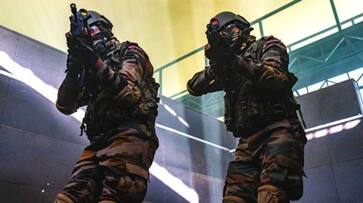 Indian Army has completed the fourth tranche of emergency procurement worth Rs 11,000 crore with over 70 schemes. Sources in the defence establishment told Asianet Newsable that these emergency procurement proposals were undertaken in the last one year. They also added that the emergency procurement powers have been utilised to fill up 'critical capability voids'. Also, the Indian Air Force has concluded proposals worth Rs 8,137 crore with 64 contracts under the fourth tranche of emergency procurement.
As per the sources: "The primary objective of the emergency power was to plug critical operational gaps, especially along the Northern Borders." Giving a breakup of the contracts concluded, they said that the procurement worth Rs 1,300 crore was spent for weapon systems, Rs 1,300 crore projects for protective equipment, and around Rs 1,500 crore related to Intelligence, Reconnaissance, and Surveillance. 
Another Rs 2,000 crore was also reserved for projects focusing on drones and counter drones. 
Sources further added that communication and non-communication equipment projects worth Rs 1,800 crore, and Rs 3,100 crore projects spent for survivability and training.
The emergency financial powers have been granted to the armed forces by the defence ministry for the first time after the 2016 Uri terror attack, followed by the 2019 Balakot air strikes and the 2020 standoff with China in Eastern Ladakh. 
The armed forces could procure weapons systems up to Rs 300 crore, on an 'urgent basis without any further clearance to cut short the procurement cycle'.
In the earlier three tranches, more than Rs 1,800 crore was spent on modern weapons, equipment, and ammunition and an almost equivalent amount was used for Communication and non-communication equipment, the source said.
"The first three tranches of EP realized savings of around Rs 550 crore and the fourth phase itself led to savings of around Rs 1,500 crore," sources added.
Last Updated Oct 9, 2023, 4:29 PM IST