India to post Defence Attaches in 10 more nations, focus on Africa
This deployment includes four from the Army, two from the Navy, and three from the Air Force. The Attaches will be stationed in various nations, including African countries like Djibouti and Tanzania, as well as Ethiopia, Algeria, Mozambique, Poland, Ivory Coast, Spain, and Armenia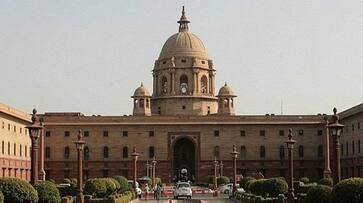 As part of its enhancing military diplomacy with friendly foreign countries, India will soon be deploying 10 Defence Attaches from all three Services – Indian Army, Indian Navy and Indian Air Force to new countries. Out of the 10, four will be from the Army and three each from the other two services. 
Last month, Asianet Newsable reported that India will deploy more Defence Attaches in African countries. 
According to the sources in the defence establishment, the Defence Attaches from the Indian Army will be stationed in Ethiopia, Algeria and Mozambique while the fourth will be deployed in Europe's Poland.
Two personnel from the Indian Navy will be posted in African nations, including Djibouti and Tanzania, while the third one will be in any of the south Asian countries. However, the sources said that the discussions are still on and awaiting final posting. 
"Talks are ongoing to have more defence attaches to be posted in friendly foreign countries," sources added.
An additional Air Attache from the Indian Air Force has been appointed to be deployed in the African nation of Ivory Coast. Besides, new Air Attaches for Spain and Armenia will also be appointed.
According to the sources, the decision has been taken on the basis on improved military relations with the countries. These Defence Attaches will be posted for a tenure of three years. 
Stating that the Defence Attaches play a pivotal role in having security engagement with countries, former India's Defence Attache in the United Kingdom Commodore Anil Jai Singh said: "We need to post more Defence Attaches to Africa, Southeast Asia and Indian Ocean Region considering the continuous enhancement in military relations with countries and also the change in the global security scenario."
As of now, India has 122 diplomatic missions across the countries and 64 Defence Attaches.
Last Updated Oct 3, 2023, 8:35 AM IST