Cadets from 25 nations to join Republic Day 2022 parade
Foreign youth delegations will be selected through a competitive process in an online format.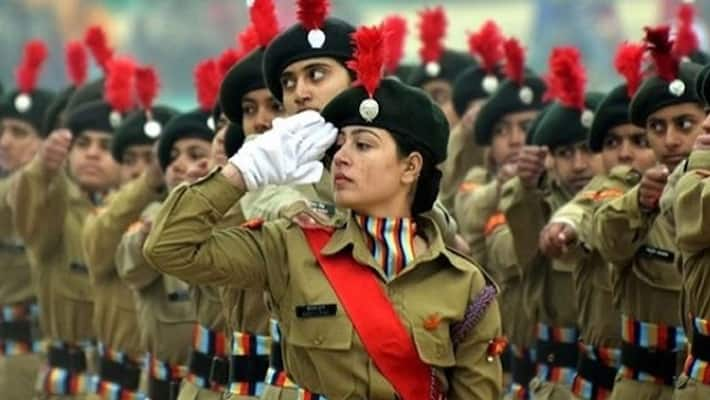 Young cadets from 25 countries will be participating in the Republic Day 2022 celebrations for the first time.
Defence Secretary Ajay Kumar told media persons out of these, youth delegations would be invited for the first time from 15 countries - USA, Canada, UK, France, Japan, Oman, UAE, Brazil, Argentina, Australia, New Zealand, Mauritius, Mozambique, Nigeria and Seychelles. 
On being asked about the selection process of the foreign cadets, he said they will be selected through a competitive process in an online format. 
"The question will be centred around India's history, culture, economy and growth. The publicity and awareness programme has already started in the foreign country. Indian missions and embassies are taking the lead. The online test will be held in September while the result to be declared in October. After then, the cadets will get a chance to practice and to do all formalities."
To date, "We have been inviting cadets from 10 countries but since we are celebrating 75 years of Independence the government is inviting cadets from 25 countries," he added. 
A total of 10-12 cadets would be participating from each country. 
The selected cadets will arrive in India on January 15 and depart on January 30.
During their stay, National Cadets Corps Director General Lt Gen TK Aich said that these cadets will also be taken for cultural and historical tours to Vadodara, Jaipur and Agra. They could also have interactions with the President, the prime minister and the services chiefs.
The cadets would be exposed to activities like Yoga and Ayurveda, Lt Gen Aich said.
Talking about NCC as an elective subject in the colleges and universities, Lt Gen Aich said so far a total of 255 colleges have adopted it in their curriculum. 
"We are expecting more colleges would join the league in the months to come."
On being asked about the number of Indian cadets to be participating in this year celebrations, he said, "A total of 2000 cadets will take part in the 2022 Republic Day celebrations. Only those cadets will be selected who have crossed the age of 18-year and have taken both doses of vaccine." 
On being asked about transgenders in the NCC, an official said, "We don't have the infrastructure and the decision has to be taken at the higher level in this regard. We have challenged the order."
In March, Kerala High Court had issued directives to enrol transgenders into the National Cadet Corps.
Last Updated Jul 3, 2021, 1:20 PM IST